A teenager from Newton Aycliffe is the latest of nearly 90 young people to gain a "first class" work placement through a County Durham charity which aims to help people reach their full potential.
Kryran Harris, 16, who is a trainee on the Steps 4 Success course run by Northern communities charity DISC is enjoying life on a ten week work experience placement at County Durham Housing Group. He is trying his hand at a variety of trades including electrical work, plumbing and plastering.
DISC Education Services was cited last year as providing "Outstanding education, care and skills" by Ofsted, which included Kryran's Steps 4 Success course.
The 45 week course aims to remove barriers to employment for young people who are disadvantaged and increase their self-esteem and motivation. In the last three years, 87 course trainees have been helped into work placements.
Rebecca Drummond, Employment Engagement Advisor at DISC, said: "I'm delighted for Kryran. When he joined the programme, he was unsure of what he wanted to do. We've worked with him to understand his strengths and interests and have secured a first class placement where he can have a taste of experiences in the construction trades with the aim of helping him identify a career path. "We are very careful where we place our students and do a lot of research to ensure they are supported throughout their working days."
Steven Brown, of County Durham Housing Group, said he was pleased by Kryran's dedication. Mr Brown said:  "We're always looking for committed young people to come and work for our company, and we're happy to help local individuals understand just exactly what being a tradesperson involves.
"Kryran is willing to get stuck in and that's just the kind of enthusiasm we look forward to in an apprentice. Each member that Kryran has worked with has commented on his commitment and work ethic. We will be seeking another work placement from DISC in the future."
Kryran said he was particularly interested in being an electrician. He said: "Once my training programme is completed at DISC I'm looking to secure employment in the construction industry, so this experience has been really helpful to me".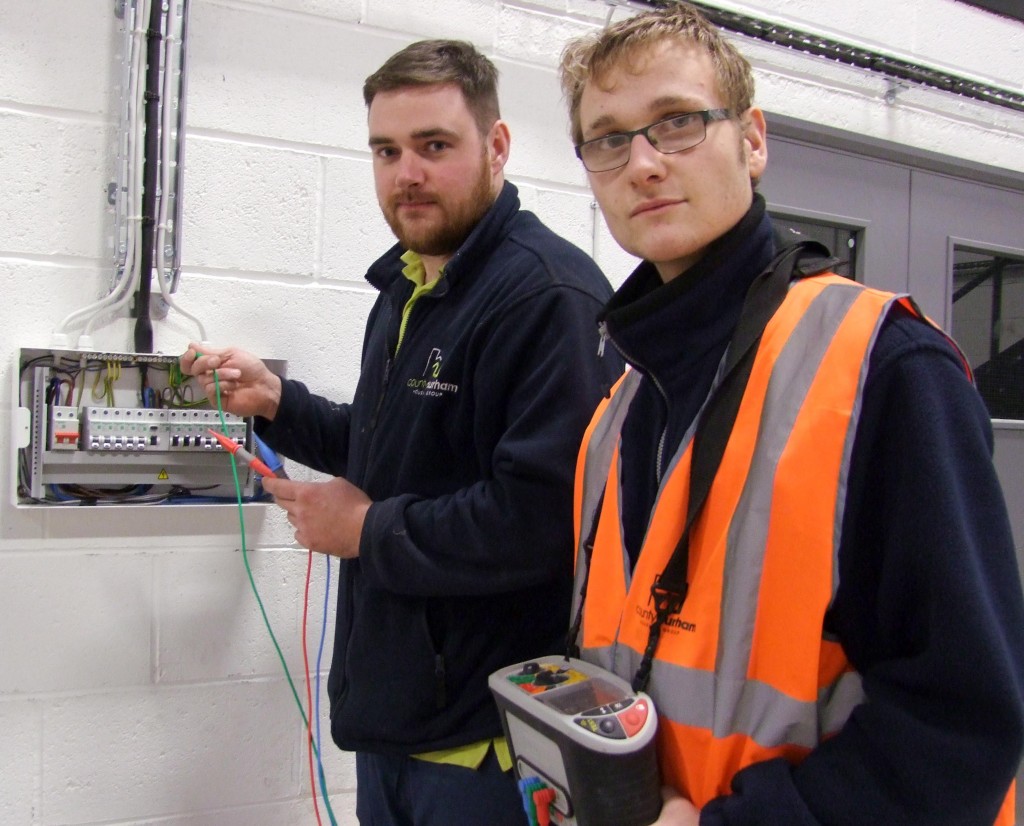 DISC trainee Kryran Harris carries out an insulation test with County Durham Housing Group electrician Joe Hunter