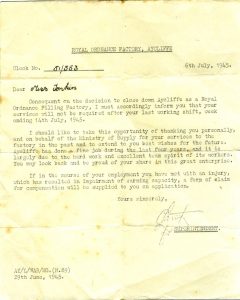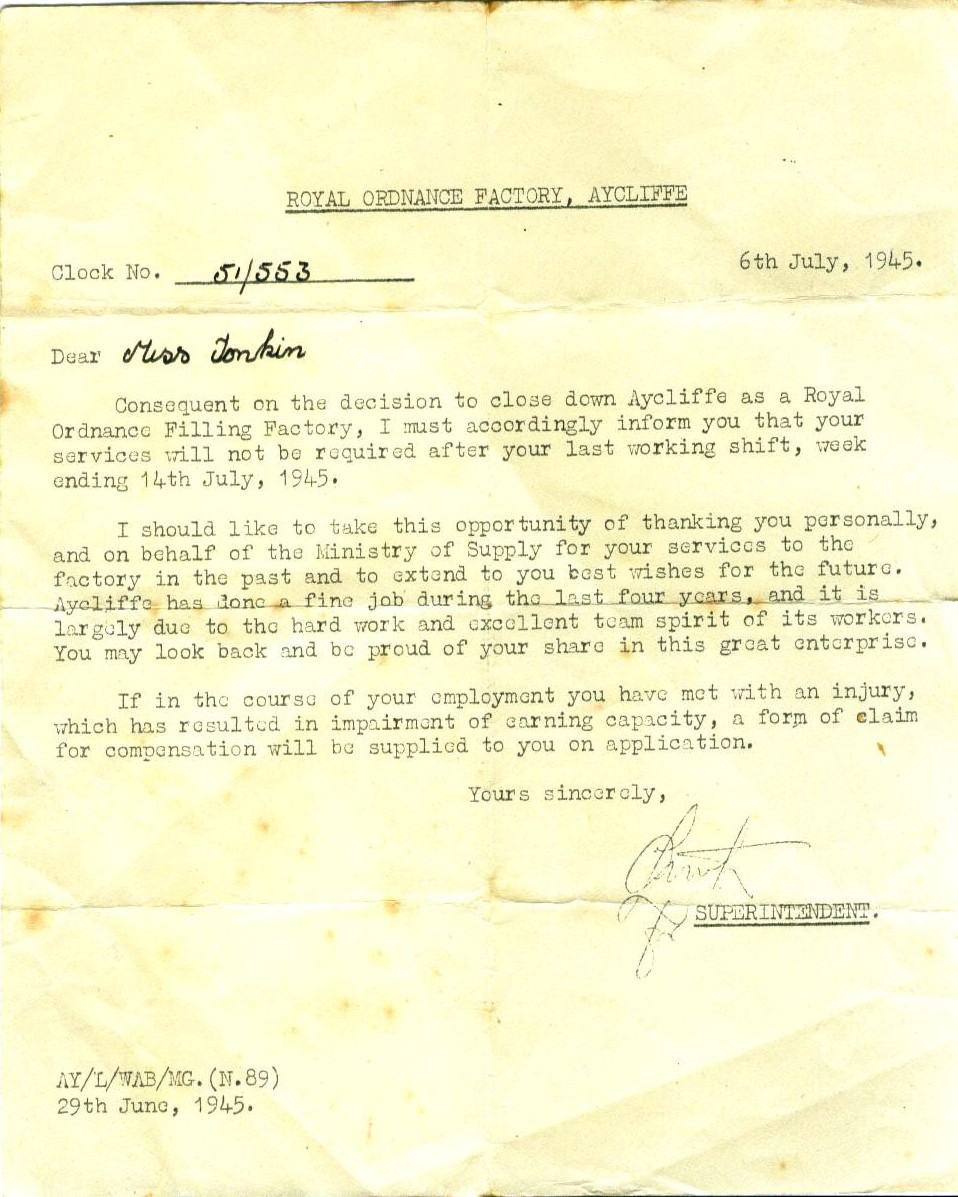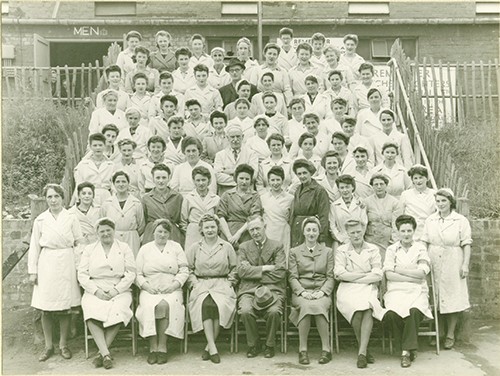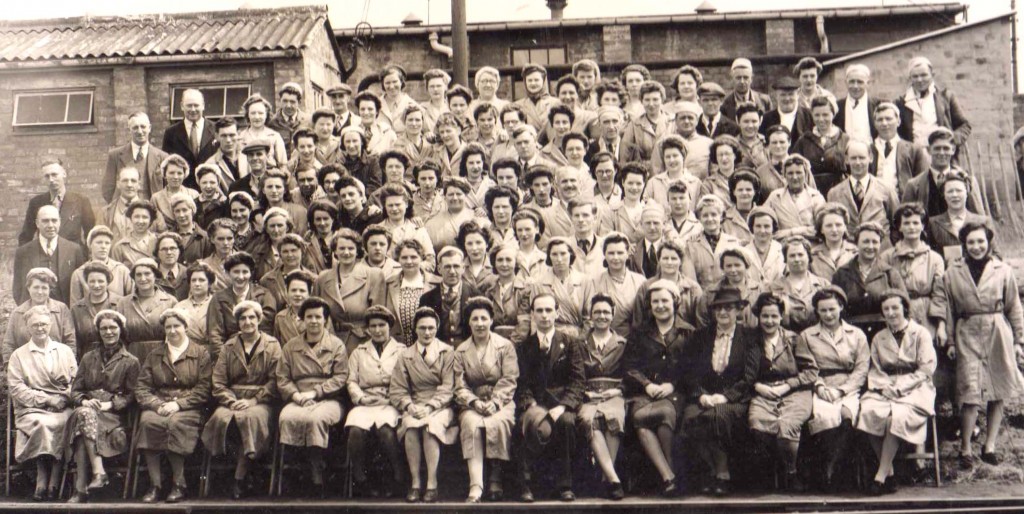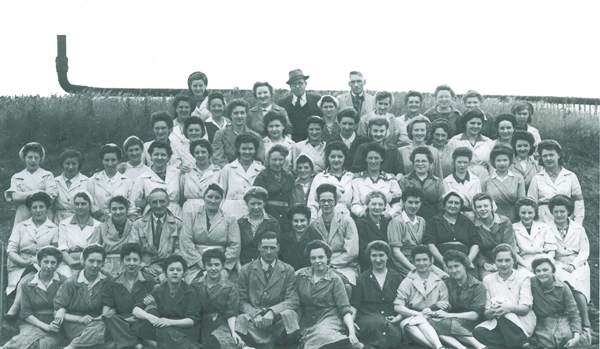 The area which comprises Aycliffe Business Park was used as a munitions factory during the war with 25,000 men and women employed in the manufacture of bombs etc. Lives were lost in accidents and various tributes have been made to the valuable service carried out in dangerous conditions by the workers.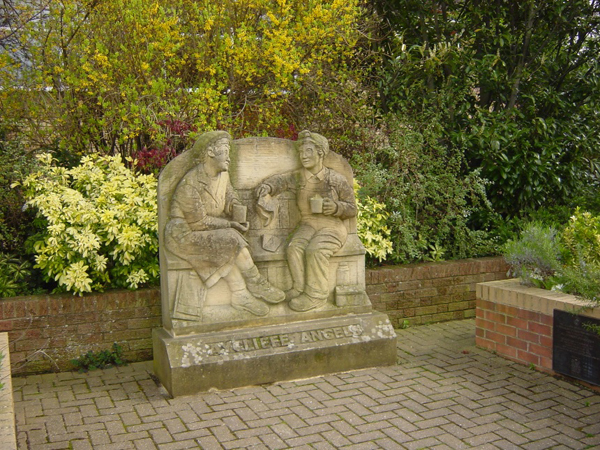 A memorial garden commemorating the "Angels" can be found in front of St. Clare's Church in the Town Centre (shown in picture).
In 2005 Hydro Polymers, a former munitions site, held a special event and invited surviving munitions workers to witness the unveiling of a permanent sculpture within the grounds of their plant.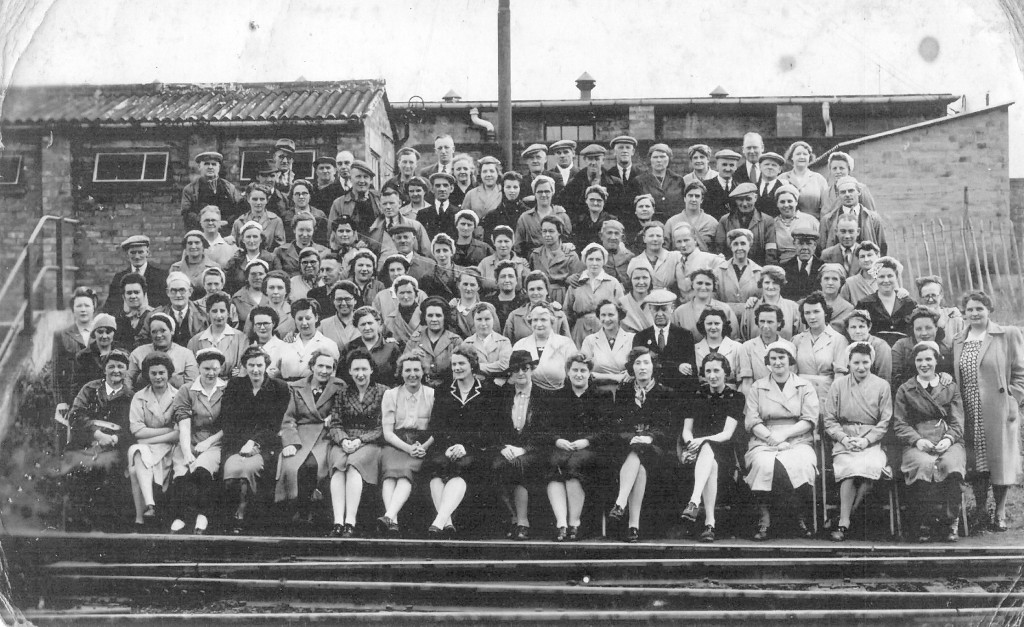 Mr McLeavy, called into the Town Council offices with a photo he had found in his mother's belongings.  The photo has a note on the back – "ROT Aycliffe 1942 – 1945, Happy days and happy memories of all my fellow work mates A. Shift" and is from Annie Marie McLeavy who was originally from Hartlepool.  She is the lady second row in the middle with a white cardigan and a cross on her left shoulder.