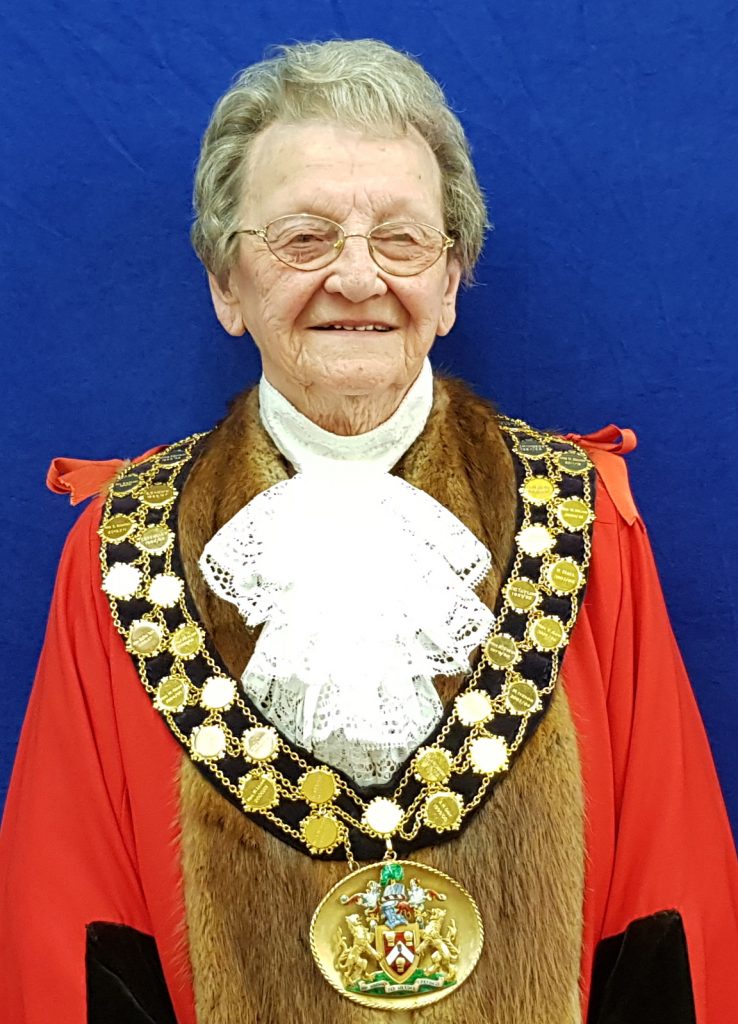 Mrs Mary Dalton- Newton Aycliffe Town Mayor 2019-20
The Council elects a Town Mayor (Chairman of the Council) from amongst its members and the Mayor elected for the municipal year 2019 – 2020 is Councillor Mrs. Mary Dalton.
"I was honoured to have been elected at the Annual General Meeting on the 15 May 2019 to serve as the Mayor of Newton Aycliffe for the coming year and will endeavour to always promote our great town to the best of my ability, and respect and follow the wishes of the people who have voted for me to represent them on the council. I have chosen to raise funds for the 'SSAFA' during my year in Office Group. If you would like me to attend any special events or occasions, please contact my Secretary, Sharna Stretch at the Town Council Offices on 01325 300700".