Newton News is read all around the world, some of our readers even take a copy with them! If you are going away, take a copy of the Newton News and send us a photo.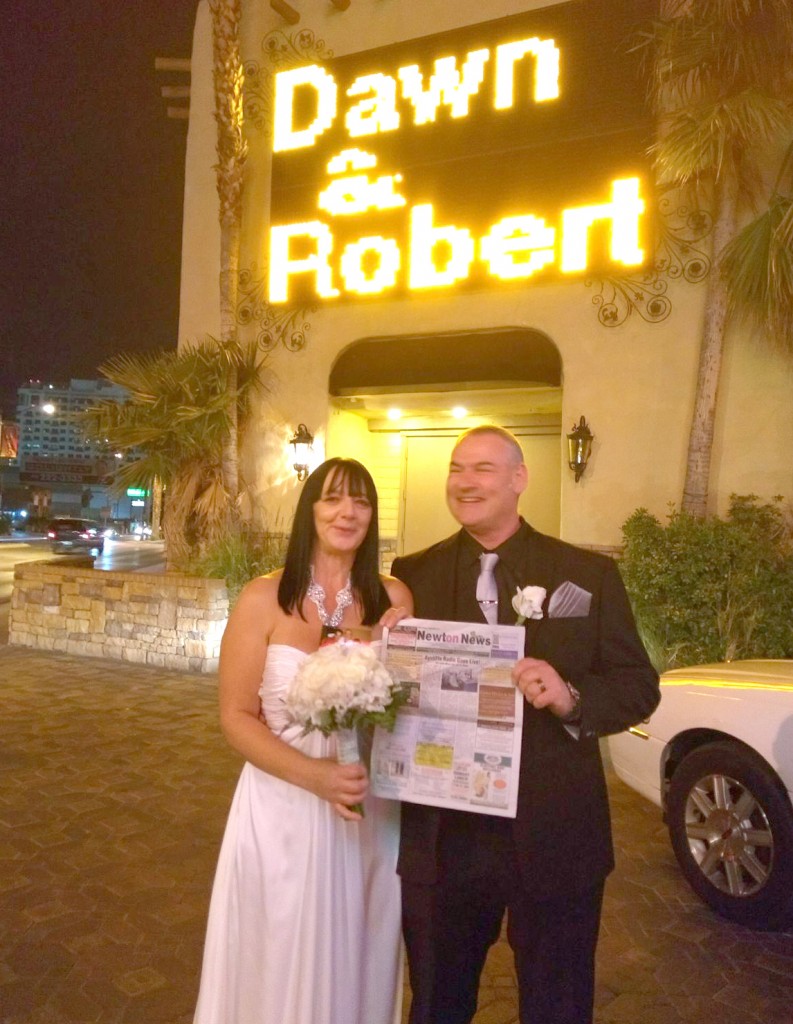 Newtonians Robert and Dawn Bell's Wedding Day was held in a Las Vegas Wedding Chapel on the 10th December 2017. Dawn, 48 from Newton Aycliffe and Rob 50, originally from Darlington have lived in Lisle Road for a number of years.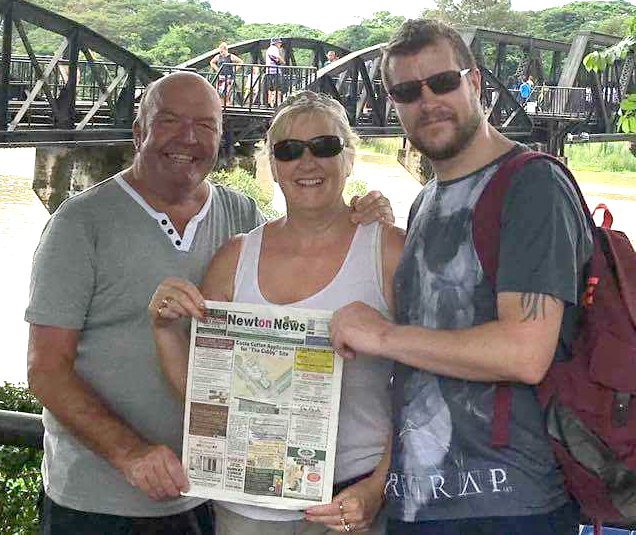 Newton News in Thailand! Sheila and John Humphries with their son Shaun James at the Bridge on the River Kwai.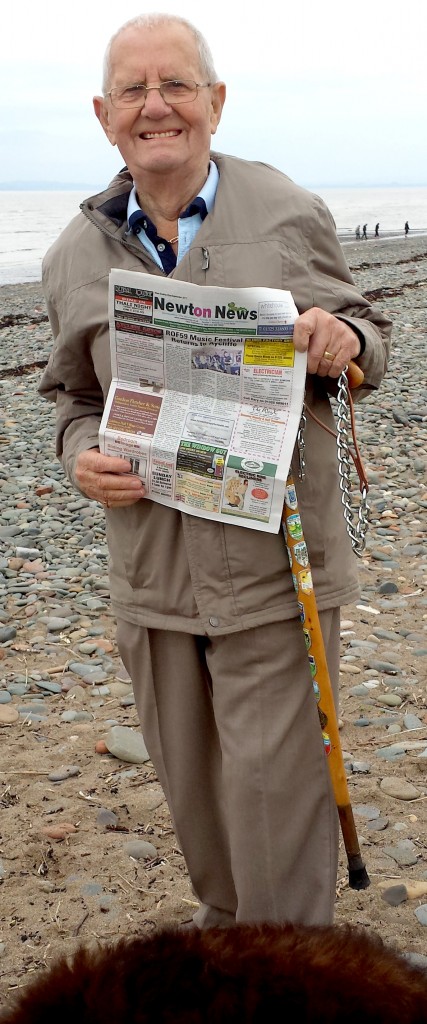 Photo of Bob Wilkinson on a break in Cumbria with his copy of Newton News.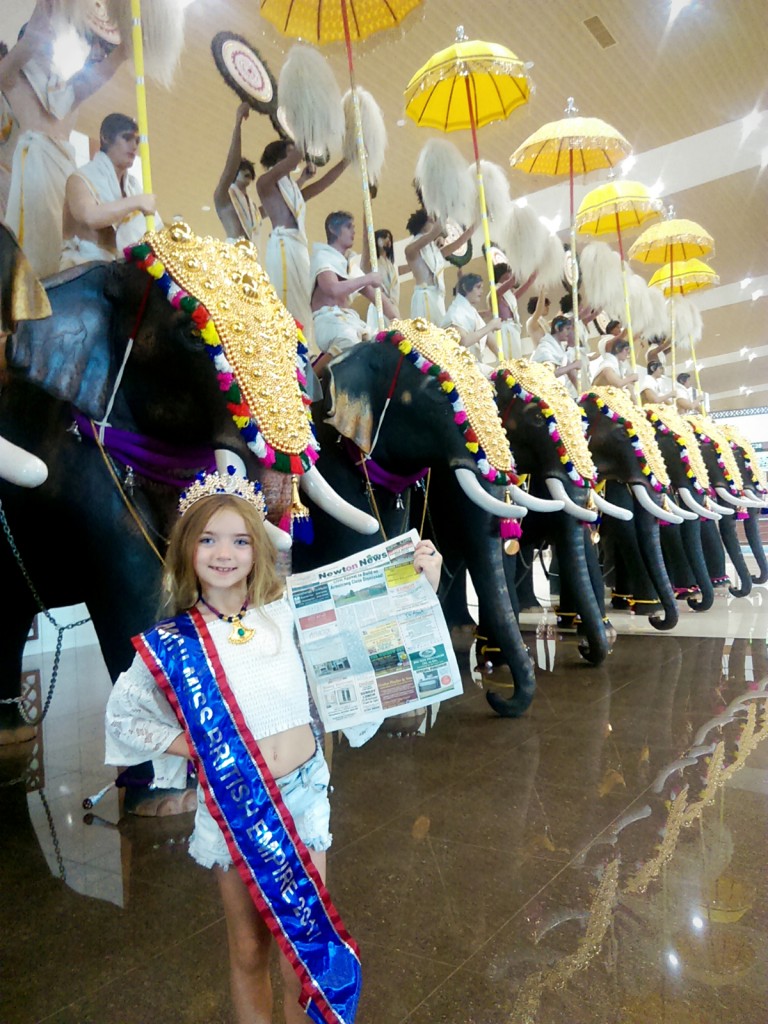 Layla who we featured recently was part of a Fashion Show/Pageant, in India and the photo above shows her holding the Newton News in Cochin.
She didn't win the main title, but was awarded "Best Gown", "Best National Costume" (UK flag inspired dress made by Layla's mother) "Face of JMI 2017" and "Princess of Europe". Layla's mother also won best parent.
She was in India for 5 days and attended classes in dancing and catwalk modelling. There was an event called "Night of the Nation" where she displayed lots of items that represented the UK. She met other contestants from all over the world including Japan, Nepal, United Emirates, Vietnam, India and South Africa.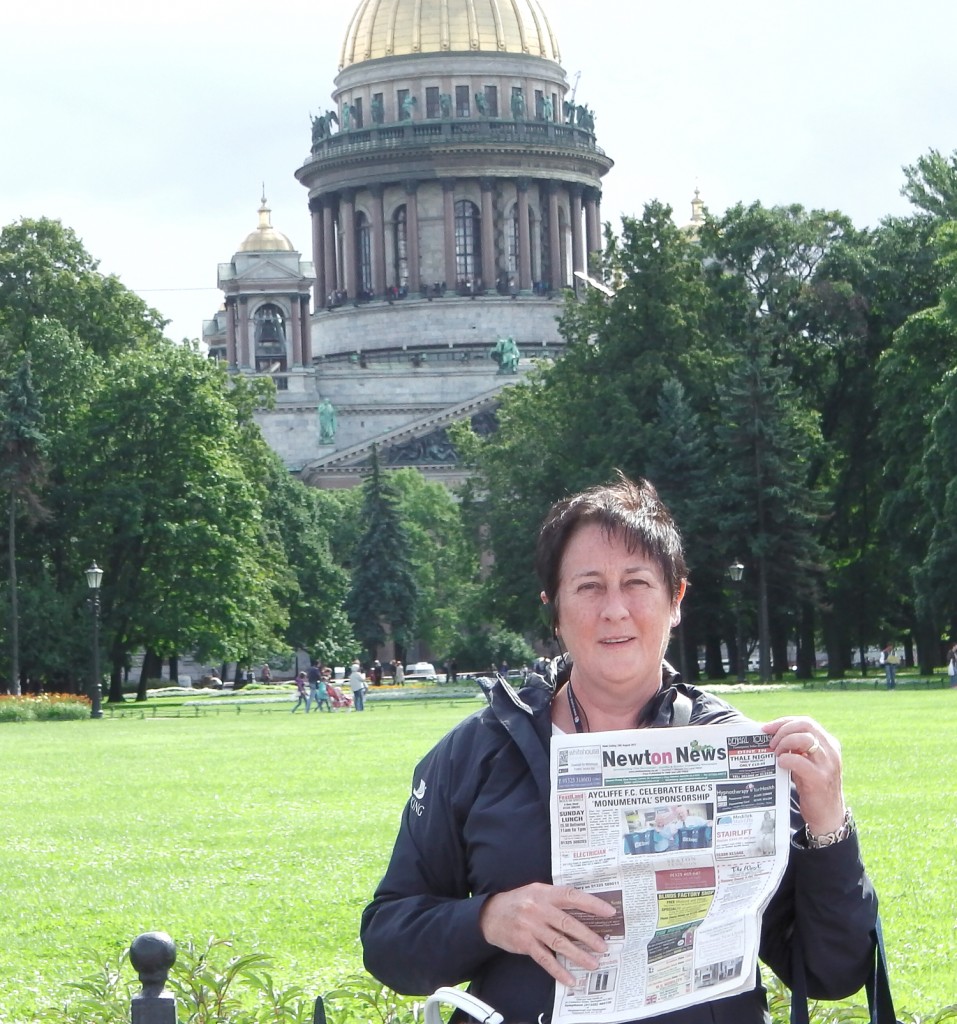 Photo of Newtonian Lynne Arnold in St. Petersburg, Russia one of  the ports of call on a Baltic Cruise with husband Paul.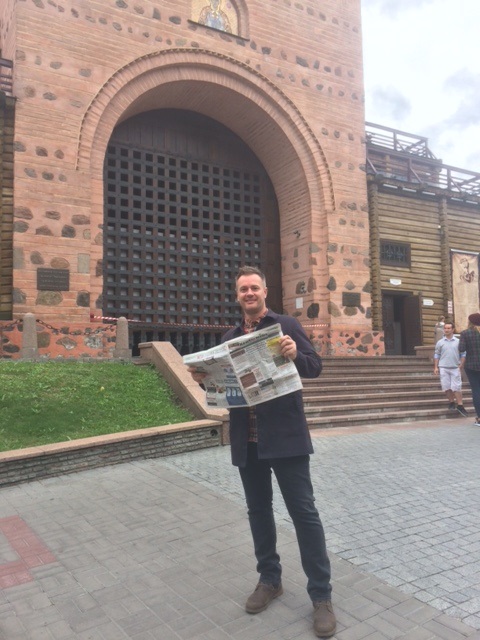 I saw an article in your newspaper recently asking people to email any pictures with the Newton News in locations around the world. So here I am with the Newton News (11th August edition) in beautiful Kyiv (Kiev), Ukraine enjoying their "Independence Day Celebrations"! The photo is taken outside Kyiv's famous 'Golden Gate' Monument. I've recently moved here, from the town, to teach in an international primary school.