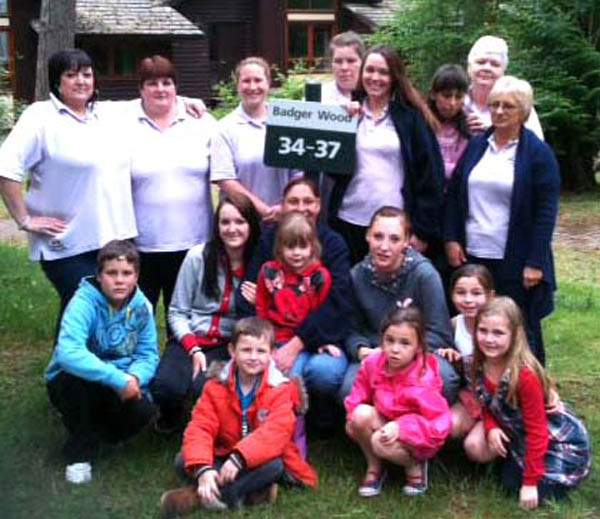 The Wecan Parents Group (a Self Funding Organisation) from Greenfield Community College recently returned home, from a free, fun filled activity weekend at Centre Parks.
This involved Parents and children from the group spending valuable time together in beautiful surroundings with fresh air and lots of wildlife, partaking in activities that would not normally be done at home.
Goals were set and achieved; parent and child relationships worked well and new friendships were formed. The weekend was enjoyed by all and the group can't wait to repeat their weekend trip next year.
The Group have worked very hard to raise the money to fund this trip and would like to thank Newton Aycliffe AAP who gave them funding towards it.
They have been running for ten years and was set up as a supportive network for parents. The Group has helped many parents, grandparents and carers over the years and continues to grow from strength to strength and would welcome members old and new.
The Wecan Parents group sessions run from 12:15 – 3:15 every Wednesday. They are currently organising their second Christmas Fayre/Fun Day on 10th November at Newton Aycliffe Working Men's Club and are looking for donations for raffle prizes and have some spaces for stalls. (Stalls cost £10 please contact Yvonne  on 07535 279320)