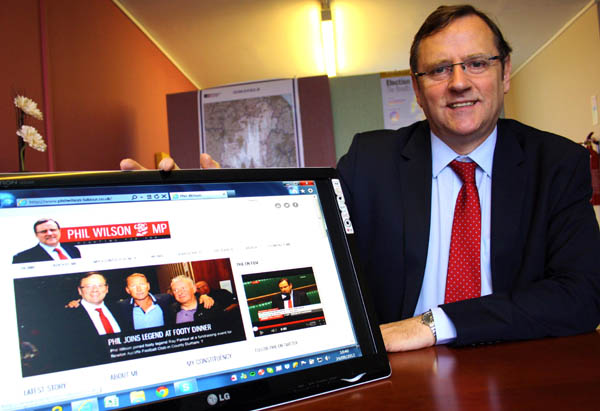 Our MP is inviting members of the public to ask him questions as part of a video Q&A session for his new website. Phil Wilson, has launched a brand new party political site, called www.philwilson-labour.co.uk.
One exciting feature of his new site is a Video Content section, including some of Phil's interviews, public appointments and House of Commons appearances.
To celebrate its launch, Phil has agreed to answer questions from Constituents in a special video feature. "I want to make the website as interactive as possible," says Phil. "We want to attract as many people to the site so my constituents can see what I'm up to, the work I'm doing and the campaigns we're running.
"A video Q&A will hopefully be a great way of engaging constituents, but it's also a fantastic opportunity for them to ask their MP a question – and there's no restriction on subject matter, within reason! I look forward to receiving some thoughtful questions covering a variety of issues, and I'll try to get through as many questions as I can."
Phil's new website, which has been funded by the Labour Party, includes a number of exciting new features, including: News – updated regularly from around the Sedgefield Constituency;
Hitachi news – a dedicated section for Hitachi and the eagerly-awaited Intercity Express Programme destined for Newton Aycliffe;
In the media – a selection of stories from a range of regional and national media relating to Phil;
Video Content – regular video features covering Phil's public appearances and interviews.
To ask Phil a question, email it to hillsm@parliament.uk, including your full name and address.