Five puppies and their owners attending K9 Pursuits dog training classes, have successfully achieved their Kennel Club of Great Britain Good Citizen Dog Scheme Award.
The five handlers had to demonstrate their knowledge of responsible dog ownership and put their puppies through a series of tasks over a period of five weeks to gain their rosettes and certificates.
Well done to all.
For more information about classes at K9 Pursuits please call 01325 301177, email k9pursuitsltd@hotmail.co.uk or find us on Facebook
All training is carried out following strict Covid-19 guidelines.
Main Photo:
Natasha Bree and Duke from Darlington.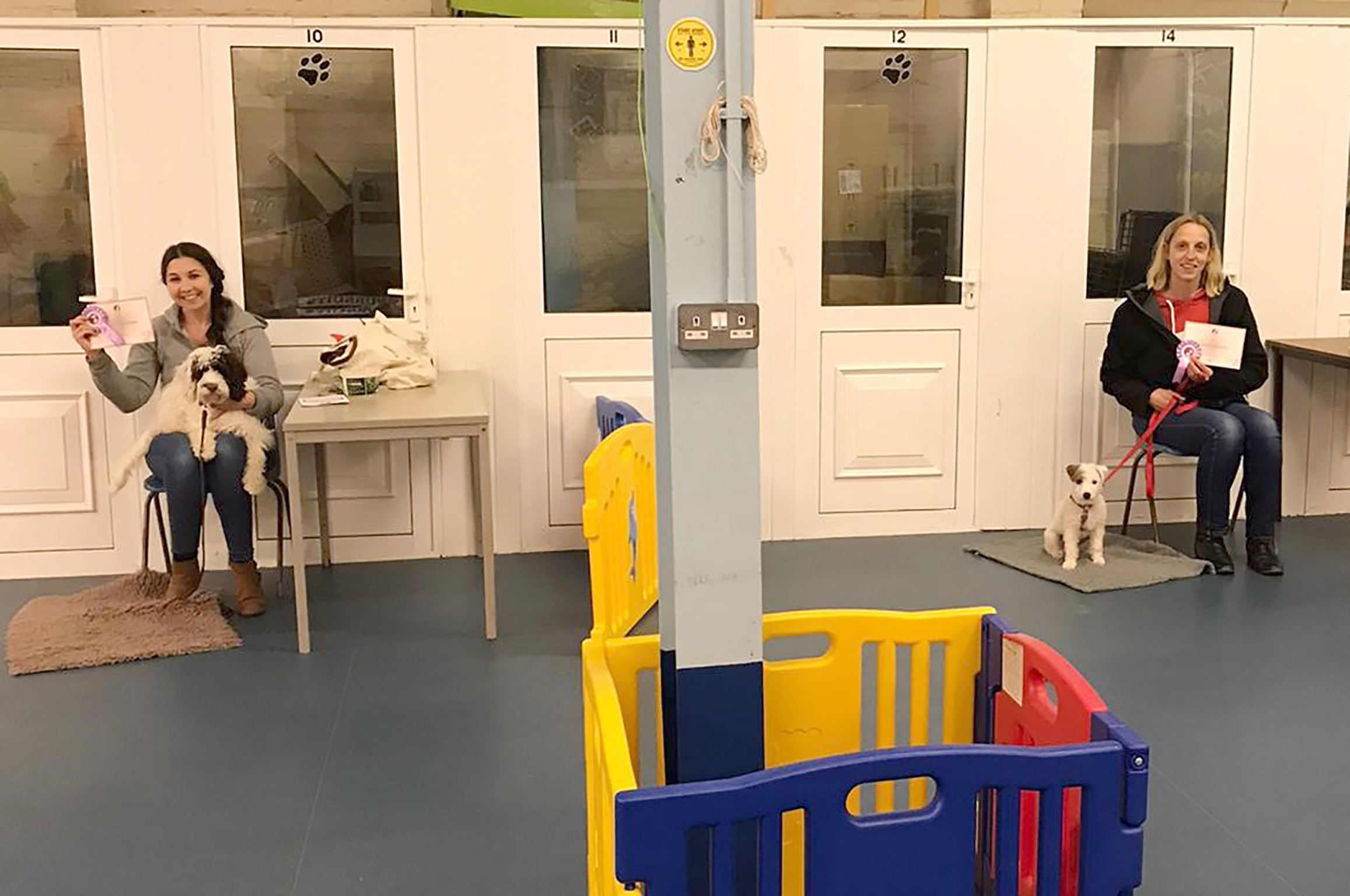 Right: Naomi Potts and Wilbur From Darlington. Left: Marianne Brown and Penny from Spennymoor
Left: Katie Blenkinsopp with Elvis from Newton Aycliffe Right: Olivia Gray with Milo from Newton Aycliffe.