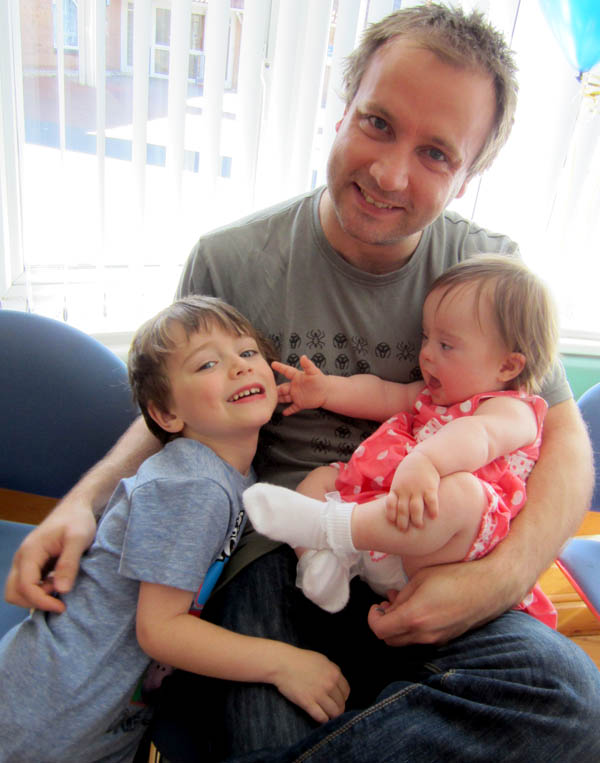 The Pioneering Care Partnership are thrilled to welcome new tenants to the Centre in Newton Aycliffe, The Education Centre for Children with Down Syndrome (ECCDS)
ECCDS is committed to helping children and their parents acquire essential skills that will equip them to meet the future with confidence.
Over 100 parents, grandparents, children, volunteers, staff and carers turned out on Saturday 21st July to have a look round their new premises.
Mike Armstrong (in photo) from Darlington attended with his family and Daughter Grace who is 1 years old and has Down Syndrome. Mike said: "We found out about ECCDS from an information pack at the doctors. The support we have received from the charity has been tremendous. Having the chance to meet and chat to other parents who are going through the same thing is really beneficial.
Grace has a heart problem, common amongst children with the condition; she had open heart surgery at 3 months old, which was a difficult time for all of us. Just having people to talk to and understand what we were going through really helped. We have never been to the Pioneering Care Centre before, the facilities are fantastic. We can all make use of the services such as the Hydropool, arts and crafts and the therapies and treatments."
The group move to the Centre this month and they welcome children from across the North of England, including the counties of Durham, North Yorkshire, Cleveland, Tyne & Wear, Northumberland & Cumbria.
Further information on 321234 or enquiries@pcp.uk.net or www.pcp.uk.net.