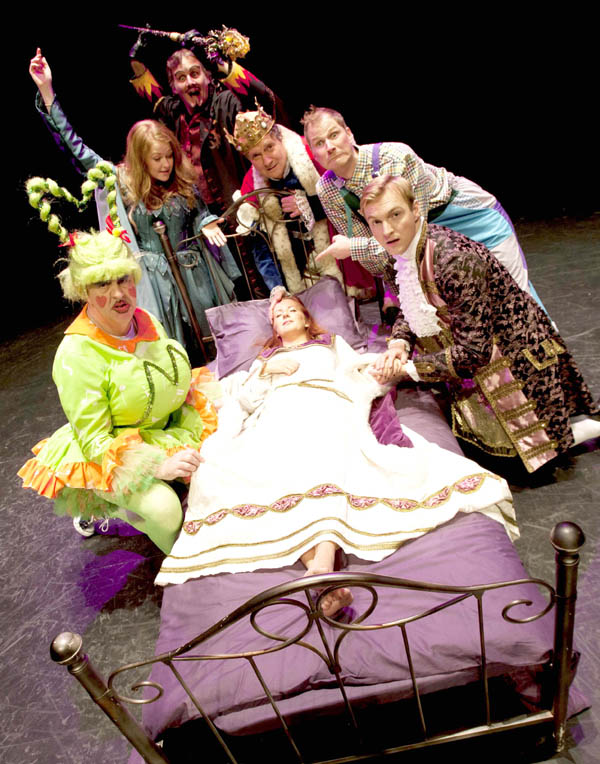 A very special Christmas gift has been wrapped up for County Durham's good causes this year by Gala Theatre. The venue is giving away 200 tickets for a special performance of Sleeping Beauty to local charities.
Organisations that work with people in the County are being invited to apply for their share of free tickets for the matinee show on Monday, 3rd December.
Robin Byers, manager at Gala, said: "Christmas is the season for giving and this is our way of giving something back to the community which supports us all year round.
"This year's panto is a fantastic, feel-good show and I am pleased we are able to offer this great opportunity for people who may not otherwise get the chance to join in the fun."
Last year's pantomime was Gala's most successful with audience numbers exceeding 27,000, but theatre bosses are hoping this year's will be even bigger and better.
And with a high quality cast of local actors, fabulous costumes, a great live band and dazzling dance routines, audiences definitely won't be caught napping.
Written and directed by Simon Stallworthy, the show sees the return of Gala's resident baddie, Neil Armstrong, as the evil Wizard Scorchard and fellow regular Paul Hartley as Silly Billy. Sleeping Beauty also sees West End star Steve Fortune making his Gala debut as Dame Miriam.
Charity tickets are only available for the 1.30pm performance of Sleeping Beauty on Monday, 3 December. Tickets will be allocated on a first-come, first-served basis. When booking, charity representatives are asked to quote 'charity comp' and to provide their charity number.
The offer is open to charitable groups only and not individuals. Organisations are asked to only book as many tickets as they need.
To book, visit Gala Theatre box office, call 0191 332 4041 or go online at www.galadurham.co.uk
Sleeping Beauty runs from Thursday, 29th November to Saturday, 5th January, with matinee and evening performances.
Tickets start at £6.50 per person, with special deals for families and preview and matinee shows.