U8s Blacks
Newton Aycliffe U8s Blacks TJFA Maroon Division friendly Sunday 6th September
U8's Blacks played another friendly game today against Middleton Rangers, the game started off a bit sluggish, going down within the first 5 minutes, then they started to keep their formation, passing nicely to see them being the better up to half time.
Unfortunately the game did not go the way Newton Aycliffe wanted it to due to tiredness in the second half but overall a good performance and still a massive improvement from last season.
Regan was a goal scorer, MOTM: Jacob
U9s Juniors
Newton Aycliffe U9s Junior Section TJFA White Division friendly Saturday 5th September
Darlington FC U9s against Newton Aycliffe U9s. U9 Juniors played away to Darlington FC Feethams. A very slow start saw Newton Aycliffe struggle in the first half. Aycliffe came out fighting in the second half and played much better. Newton Aycliffe's goal came from Dom. All looked very smart in their new strips.
U9s Blacks
Newton Aycliffe U9s Blacks RFYL Division 9 Saturday 5th September
NAFC against NSG Tigers
U9 Blacks played out a tough game today. We took the lead twice through goals from Rhys and Max. Some nice passing play but they seemed a little nervous and tired. First 50 minute game and some tired legs with only one sub.
Well done everyone today.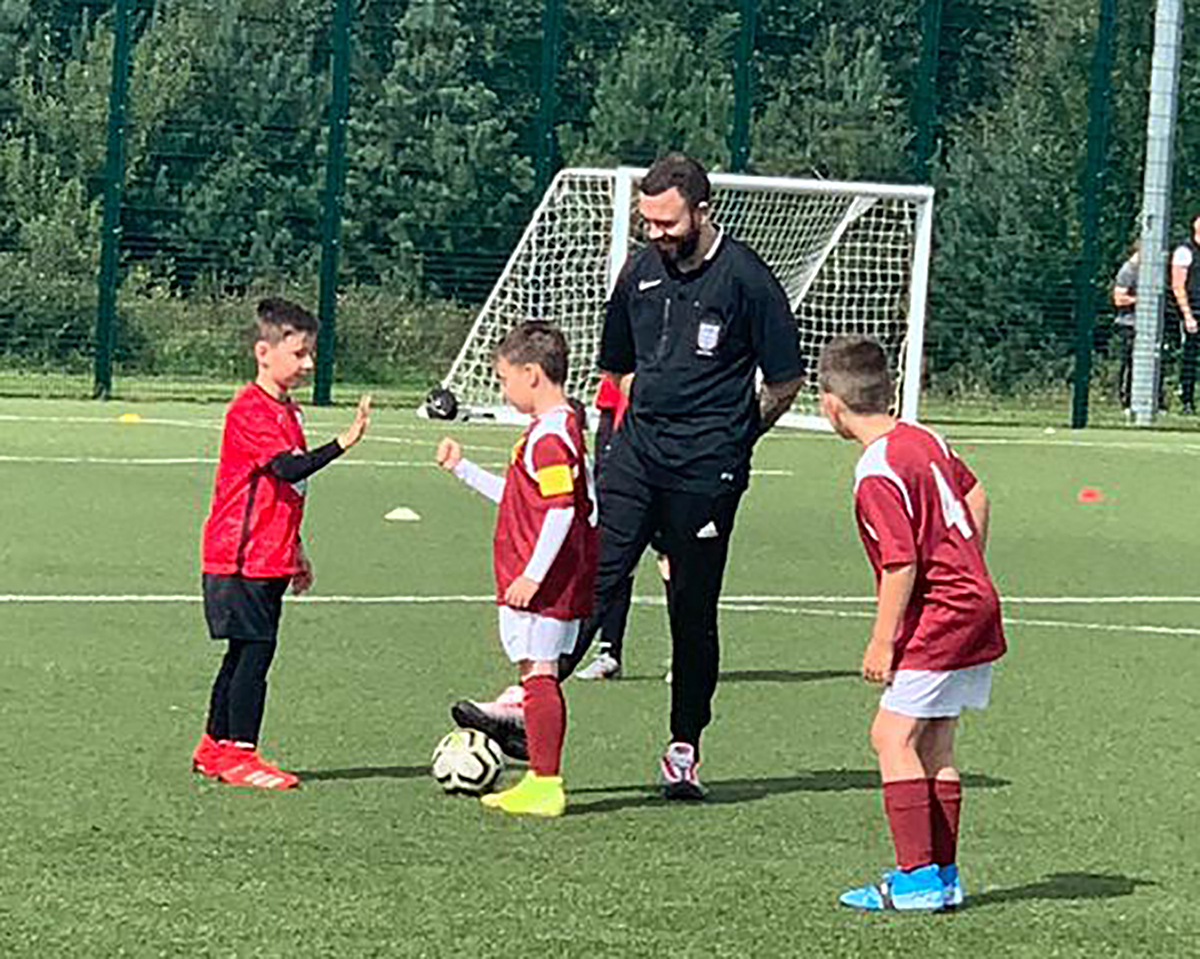 U11s Juniors
Newton Aycliffe U11s TJFA White division Friendly Sunday 6th September
Newton Aycliffe under 11s played at home again this morning against Richmond Town FC in Newton Aycliffe's 9th pre-season game.
With players missing, Aycliffe played with a back 4 for the first time, they started very well and Thomas opened the goal fest with a cracking half volley from just past the half way line. However, two unfortunate errors saw Richmond go ahead at the break despite them playing very well.
Aycliffe went back to 3-4-1 for the 2nd half and they continued to press and pass the ball well, James, who was excellent all morning, did a fantastic job, was solid at the back.
Aycliffe scored 3 cracking goals with JJs free kick and Liam's fine shot being the pick of the bunch. MOTM – James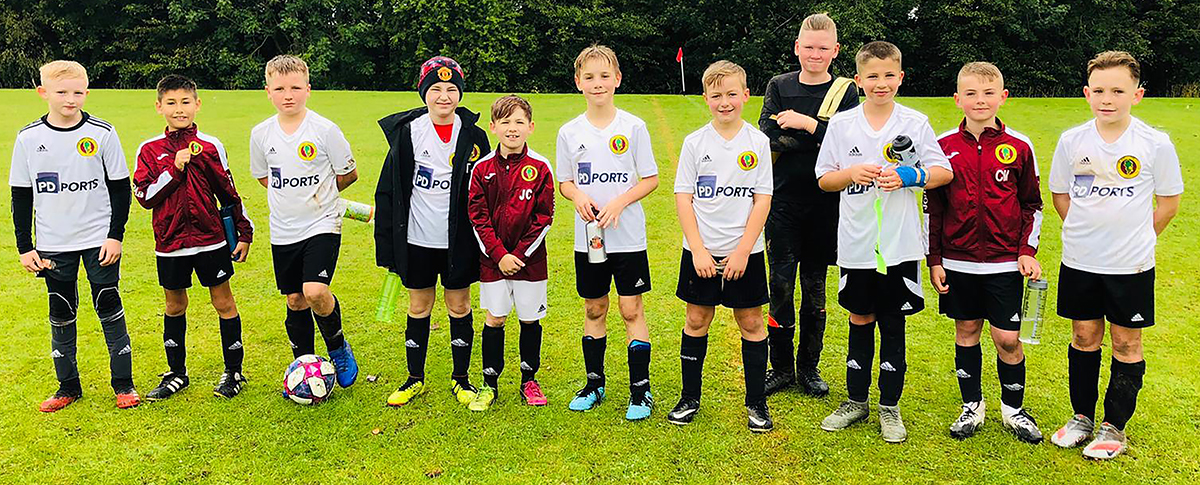 U12s Blacks
Newton Aycliffe U12s Blacks Junior section RFYL Division Saturday 5th September
Under 12 Blacks played against Chester-le Street United, first league match started off with Chester getting an early goal and went one-nil up, this never got the Blacks down and they pushed on getting 11 goals non-stop. They played some fantastic football and played them off the park, some outstanding assisted football for all the goals and it ended 12-1, all excellent team work. Ref was great today and had a few tough decisions to make but he was confident and fair.
Man of the match went to Keaton.
U13s Whites
Newton Aycliffe U13s Whites TJFA 1st Division Friendly Saturday 5th September
Newton Aycliffe Whites against Boro Rangers Red – NAFC 4-2 Boro Rangers Red
Newton Aycliffe battled fantastically against a team that won division one last year, playing some good football at times. It was 1-1 at half time with Aidan scoring a delightful chip after just beating the offside trap, Boro Rangers, equalised just before half time.
In the second half Newton Aycliffe were brilliant, Boro Rangers couldn't get out of their own half. Newton Aycliffe scored 3 great team goals in the second half. Tyler scored a hat trick with 2 left foot finishes and a right foot finish which came from high pressing. Boro Rangers did pull one back but Newton Aycliffe thoroughly deserved their victory against one of the best sides in the TJFA.
It was great to see Newton Aycliffe playing out with confidence, pressing high and playing through the 3rds and their second half performance in particular was excellent. Well done to all the kids on a battling performance and for not getting involved in any off the ball incidents.
Tyler 3, Aidan 1
U15s Juniors
Newton Aycliffe U15s Junior RFYL Division 5 Saturday 5th September
NAFC U15s started with a home fixture against Prudhoe, however things didn't quite go to plan with only 11 players available, and the now 80 minute match length took its toll, the only bright spot being Bo rattling the cross bar from near halfway trying to chip the keeper.
Final Score: NAFC 0 – 8 Prudhoe
MOTM: Charlie