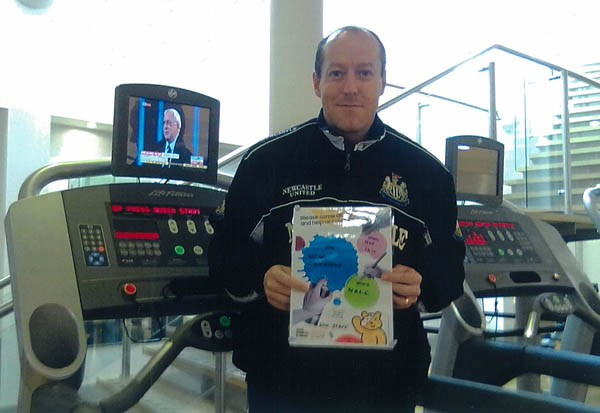 Newtonians are invited to join in a town effort for Children in Need at the Leisure Centre on Friday 16th November where a Mega Gymathon is being staged, organised by Paul Kjenstad.
He appeals to regular gym users and the wider public who may want to support this annual event. The gym opens at 6.30am and the fitness facilities are available until 11pm. Non members wishing to take part are asked to donate a minimum of £5.
Experienced staff are on hand to demonstrate equipment and basic health questions and signatures are required for insurance purposes.
Paul hopes to receive the support of local sports personalities who will attend to encourage people in their exercises. People can do as much as they wish and this gives them an opportunity to vist the gym to see what it offers.
"This is a fun Charity event to raise money for a good cause – please come along and see if we can put Aycliffe on the map as a supporter of Children in Need." said Paul.