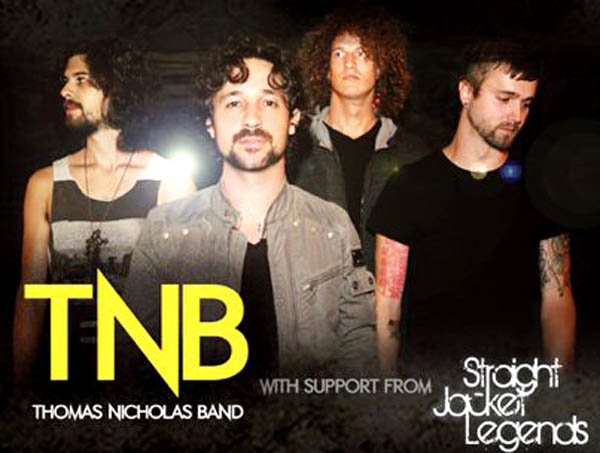 TNB will 'Turn it up to 11' and play 11 cities, in 11 days. After playing over 350 concerts in the States, "TNB" is ready to venture across the pond, and embark on a UK tour.
TNB is comprised of amazing musicians/vocalists cherry picked from other bands: Matt Kennedy (The Graduate) Tim Moore (The Graduate) and Clint Fowler (Automatic Love Letter)
TNB will play 'THE HUB DARLINGTON' and donate proceeds from the show to the Fans group on behalf of Darlington FC, to help raise much needed funds for the club.
Joanne Cameron from the Fans Group said "Darlington 1883 fans fundraising group are delighted that 'LMG Live and Thomas Nicholas Band' have chosen to support us and help us raise funds for our community owned football club. TNB are fantastic and its great that they have chosen to play in Darlington as part of their first UK Tour. Its very generous of Andy and Thomas to donate the profits from TNB's gig at The Hub to us".
TNB Play Darlington Hub 25th September 2012 7.00pm and tickets are available from the following:
http://www.seetickets.com/event/thomas-nicholas-band-star-of-the-american-pie-/the-hub/660251