This year's Syd Howarth Community Service Award once again passed expectations with a plethora of nominations, highlighting so many wonderful Newton Aycliffe residents, who willingly give their time to help others.
Due to the amount and high calibre of nominations received, the Howarth family have decided to increase the prize pool and have added three more prizes worth £100 to each of the winners.
The main prize of a £250, certificate and glass award trophy was presented to Pamela Lovelass this week at the Newton Press offices, Blue Bridge Centre.
Pam has been a resident of Newton Aycliffe since the age of 18 and has undergone many occupations including catering at Stephenson Way School, Woodham Comprehensive, St Mary's and Vane Road. Pam took early retirement in her late 40s due to illness. Pam has been a regular church attendee since 1968, being a Sunday School teacher and Tawny Owl Brownie Leader.
A course in Chaplaincy at Ushaw Moor saw Pam placed at the very busy Metro Centre, later becoming Newton Aycliffe Town Centre Chaplain, also completing a three year Living Theology Today course in Durham Diocese.
Pam was drawn to the Nursing and Care homes and after finishing the Authorised Pastoral Ministry course, Safeguarding Courses and Wings of Worship, she began what became he ultimate gifting in visiting the care homes in Newton Aycliffe. Taking communion, showing care, sharing love and kindness with the residents. As part of the church choir, Pam would often include sing-along sessions on the visits.
She was branch leader for the Mother's Union for many years watching and aiding in the growth of the organisation locally. Pam led worship on a regular basis and recently completed training to become a Funeral Minister, ministering to people at the most saddest time in their lives, showing compassion and strength, giving comfort and hope.
The winners of the £100 vouchers are Sharon Franklin (Clear & Care for the Community), Alison Firby (Play Cafe) and Jean Rutter (Newton Aycliffe Scout Supporters Association).
The Howarth family would like to thank all the residents who sent in nominations, helping us to recognise those in our community who do so much for others and congratulate this year's winners.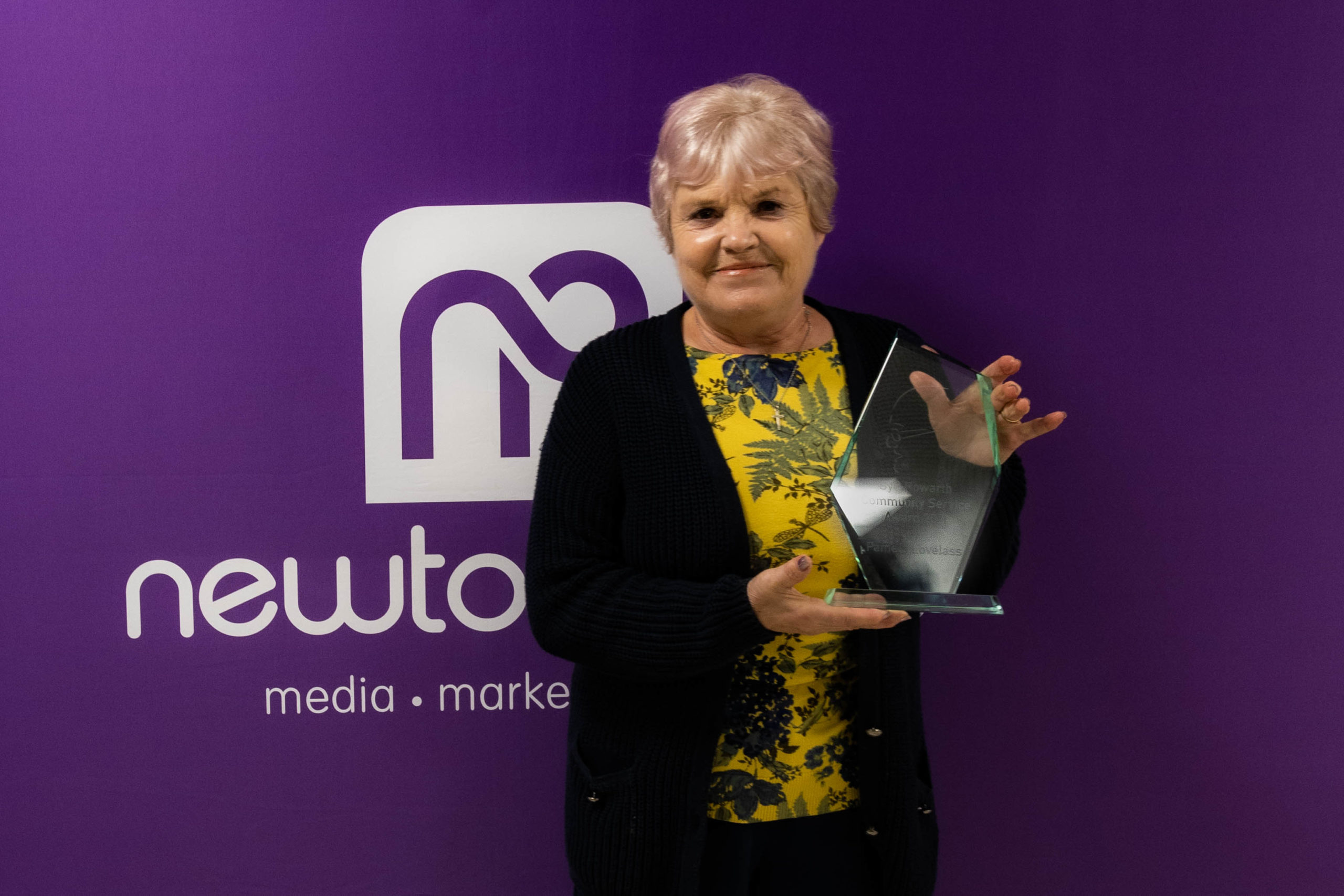 An Ode to Syd Howarth
Newton News received the following poem from an anonymous reader, written about our late founder, Syd Howarth.
Today I thought about a friend who always found time for you,
Who helped you out when you started something new.
He always supported and encouraged,
It's a blessing to call him a friend.
He wrote the news of the day as it was,
He was always honest and true.
He loved the town where he lived and cared about the people to,
He wasn't a snob or at anytime rude.
He did his job with one thing in mind,
To help everyone he knew.
He helped the many groups of this town,
He always gave the best of himself.
Today I will remember this wonderful man
And I will honour him forever.
I would just like to say from my heart, 'Syd, Thank you'.
Anonymous