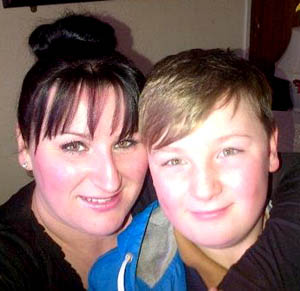 Elizabeth Reeve and her 11 year old son James from Aycliffe are entering a huge nationwide Swimathon on 28th April to raise money for Marie Curie Cancer Care,
They will dive into the world's biggest fundraising swim at The Dolphin Centre as one of over 600 pools across the UK. The Swimathon sees thousands of swimmers challenge themselves through 5k, 2.5k and 1.5k individual challenges or Team 5k/1.5k challenges to provide care and support for terminally ill people. The Reeves are hoping to raise at least £100.
"My children lost their Grandad to Cancer 4 years ago and we are all still finding it very hard without him. Any money raised towards helping cancer victims is an amazing thing in my eyes". said Elizabeth.