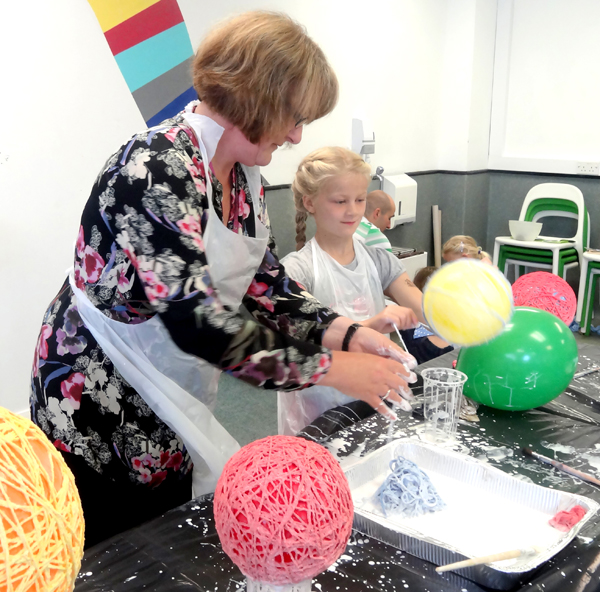 After 6 weeks of activity and bustle, Summer is over at Greenfield Arts. We've had a great time with local young people, families and adults, learning new skills, getting messy and having fun!
Messy Play sessions have given younger children a chance to enjoy being creative and messy at the same time, exploding paint, creating flubber, play dough and bubble painting. We've made sculptures, kites and decorations for Room 13.
Families have worked with Season to Taste to create delicious meals – including chocolate courgette cake. We've watched family films and studied for Arts Awards – its been a truly fantastic Summer, which was finished off with "Quercus Live" at the Great Aycliffe Show!
Thank you to all the great artists, workshop leaders and families who have helped make this Summer so great!
Now that Summer is over, its time for a new term of courses – with Art Club and Room 13 drop in for young people, and a range of courses for adults. Contact us via our website (www.greenfield-arts.co.uk) for a course guide – or pop in and see us!