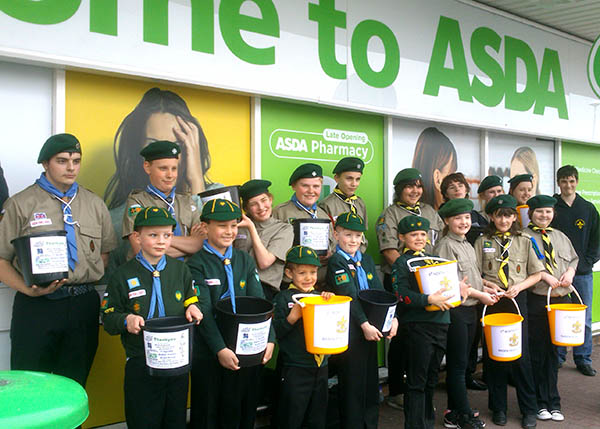 We would like to welcome our Beavers, Wolf Cubs and Scouts back after the Easter Holidays and hope that they are all ready to work hard.
The Leaders would like to thank the Beavers, Wolf Cubs and Scouts that came along to the fundraising event at Asda Spennymoor last Saturday where we managed to raise £1100 which we shared with 1st North Ormesby who helped with the bag pack.
A very big thank you to all the Asda Staff and customers who helped and donated on the day, we are very grateful.
On Sunday 21st the group were on parade in Consett Town Centre along with all the other groups in the Northumbria Area to celebrate our Patrol Saint, St George.
On Thursday, 25th at 6pm at the Scout Centre we had a "Bird of Prey" show for all sections, (photographs were available for £4.50).
New members are always very welcome.
If you would like any information regarding the group please contact Barbara Cull (Group Scoutmaster) on 01325 320413 or come along either at 6pm on Wednesday nights for Beavers and Wolf Cubs or on Thursday nights for Scouts and Senior Scouts