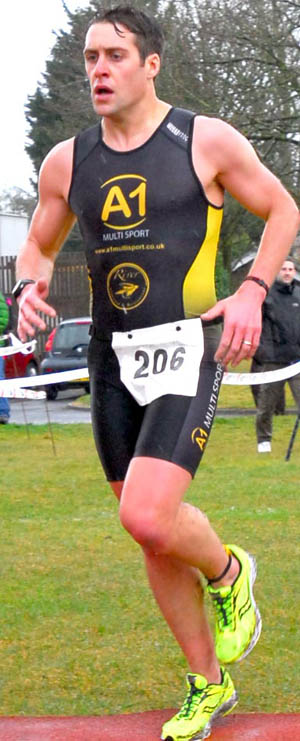 Aycliffe Running Club's multisport man Alex Lineton travelled across country to Lancashire to race his first event of the season, the Clitheroe Triathlon. The race consisted of a 400m pool swim, 18 miles of hilly bike and a 4.2 mile off road run.
Alex delayed the start of his season in the hope of finding 'Spring', but on race day morning was greeted with howling winds and lashing rain! Despite the adverse weather conditions, a good field turned out and it was a great race.
Alex was pleased with his performance and placed 23rd out of 230 finishers in a time of 1:40:11. The triathlon set Alex up nicely to take part in last weekend's London Marathon.
Congratulations to John Burnside and Lee Wren who both picked up new Parkrun personal bests. Lee 18:17 at Hackworth in Shildon and John, 21:26 at Sedgefield.
Entries are now open for the Aycliffe 10K on Sunday June 16th. Go to http://www.ayclifferunningclub.org.uk for online entry and details.