A warm welcome to the Red Box Project for Manager Nichola Davis, at McColl's store, Neville Parade, Newton Aycliffe. The store has become the latest community donation point in the town and it is hoped to extend the Project to the company's other local stores soon.
A big thank you to Nichola and her staff for their support; we look forward to working with you!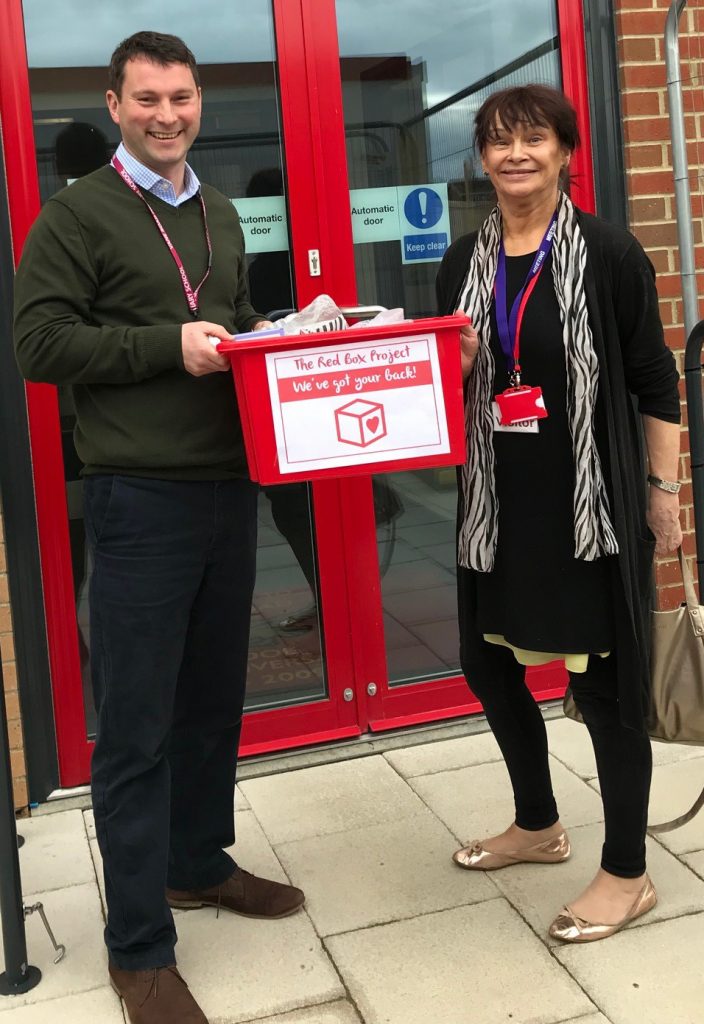 Vane Road Primary School in Newton Aycliffe this week became the first local primary school to take delivery of a Red Box. Head Kieran Pavey, pictured with Red Box Project volunteer Shona Hornsby, is enthusiastic in his support of the Project and believes it will be well received in school.
Many thanks to school Health Care Assistant Christine Wilson for taking on the role of "keeper of the box". We hope it makes a difference for the girls in their school and look forward to regular updates.
Welcome to The Red Box Project, Vane Road!