Newton News is very excited to announce a new partnership, formed today, with our local radio Station "Star Radio" who broadcast from Darlington.
As 27th May is "Local Radio Day" it seemed appropriate to launch our partnership today and begin enhancing local news produced by both forms of media.
Newton News will work in close co-operation with Star Radio pointing them to those events in Newton Aycliffe which will benefit from radio broadcasting. The radio station will take what is happening in Aycliffe to a wider audience in our region, promoting our town to a greater degree.
John Clayton, Managing Director of Star Radio said: "Newton News has a significant and important role to play in the community. The work the Howarth family and their team have been passionately achieving, is to be commended and celebrated.
Star Radio is also utterly focussed upon our locality and what makes our area tick. We are delighted to be working alongside Newton News, to provide Newton Aycliffe and surrounding areas, with a genuinely focussed product that reflects the lives of those that reside across the area and we will continue to eat, sleep and breathe that very area that we both serve.
I am personally incredibly excited at the relationship we have entered with Newton News and see this as critical to the continued success of both our brands, recognising the importance to continue and develop a product that our listeners and Newton News readers can be proud of and truly rely upon"
Syd Howarth Editor of Newton News said: "We are very proud to be associated with Star Radio and see the partnership enriching each of our businesses. We also recognise the value it will add to our readers and the listeners of Star Radio. We hope our readers will be encouraged to tune in to Star Radio and enjoy the very interesting programmes and music they broadcast".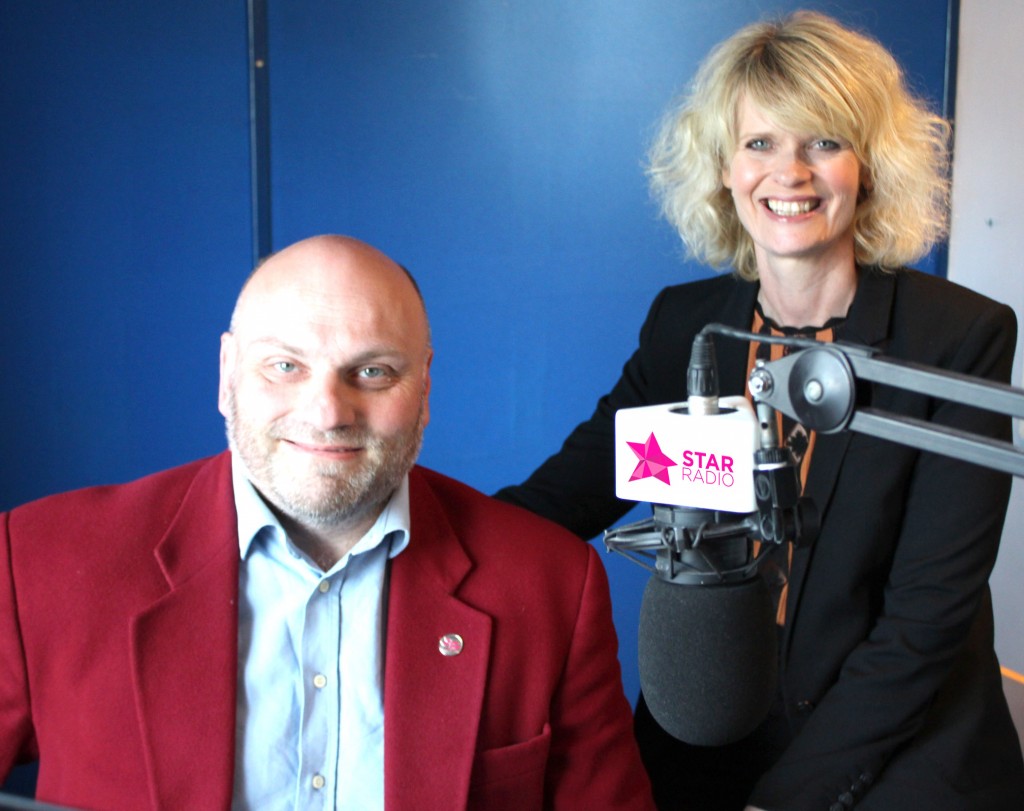 John Clayton – Managing Director with Lesley Boyle – Director of Corporate, Community & Education