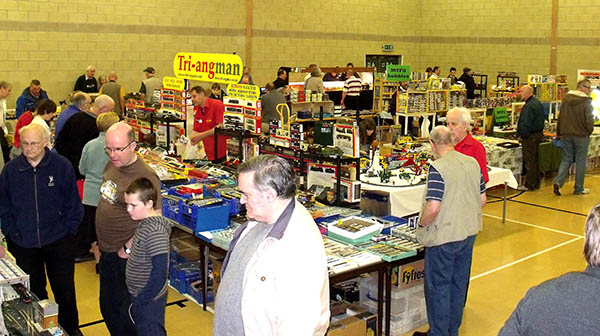 The model railway exhibition organised by the town's Rotary Club and held in the Youth Centre last Saturday was the most successful yet raising £800 for SmileTrain and local charities.
Some 300 people visited the event which showcased the very best of model railways, in scales from "Z" to "0",not only from the local area but from as far away as Welshpool, Scarborough and Tyneside. The award for best layout in show went to "Alburne Park" exhibited by the Shildon Model Railway Club.
The seven traders present were selling new and used equipment along with all those bits and pieces which can be so hard to obtain elsewhere. The sales of books and die-cast models were brisk throughout the day.
Catering was provided by members of the Rotary Club with the bacon butties proving to be very popular, doing a roaring trade throughout the day.
Club President, Roger Curtis said "This has been a great event bringing visitors into the town but could only happen because of the support from the Youth Centre Board and Staff, St Mary's Church for the use of car parking and especially Sabre Rail for their financial sponsorship."
Raffle Winners:
724 Pink, 460 Green, 826 Pink, 477 Green, 949 Pink, 467 Green, 955 Pink, 774 Pink, 753 Pink, 10   White, 761 Pink, 850 Pink, 442 Green, 990 Pink, 871 Pink.
Contact John Burrows on 07870-210269
Email jandeburrows@tiscali.co.uk