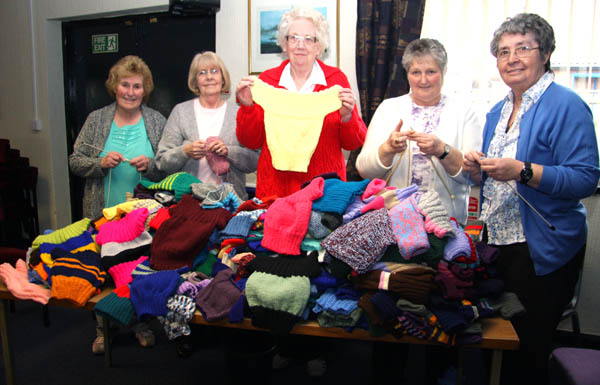 Members of 'New Friends New Places' Noelien Jones, Dot Alderson, Dorothy Bowman, Eva Bage and Mavis Taylor are shown with some of the 500 African baby jumpers knitted by readers responding to the recent appeal in the Newton News.
Dorothy Bowman set the target and would like to thank everybody for helping. "The response has been fantastic and  on behalf of the babies in Africa thank you. The newborn will now go home from hospital in warm knitted garments rather than wrapped in a newspaper." said Dorothy.
Groups who supported the appeal include St Marys Church and the Mormon Church, but a lot of individuals helped and delivered their knitting to the Youth Centre. Dorothy personally visited 28 houses to pick up the knitting.