John Twigger (92 years) of Alnwick Grove, Woodham has been awarded the rank of Chevalier in the Legion of Honour, from the President of France, in recognition of John's part in the liberation of France during the Second World War.
John, a Sergeant in the RAF Police, was in the Normandy Landings in June 1944, aged 21. He rode a motorcycle, but one day the Ambulance Driver took ill and John was asked to take his place, but could not drive. He was given a few turns around the field with an instructor and then told to get on with the job taking wounded men to hospital.
It was during this period he met his future wife Connie who was a telephone operator in Brussels. They had a wartime romance which turned into 65 years of marriage.
He is very proud of his late wife and loves to show a letter she received from Field Marshal Montgomery, Commander of D-Day and the Battle of Normandy, thanking her for her service.
John was born in Sutton Coldfield and started his working life as a grocery delivery boy before becoming a salesman. He started his own business as the first person to import Saunas from Finland, holding the UK franchise for Ranta Salmi.
Among his clients were VIP's and celebrities, including Shirley Bassey and the Rothschild family.
John worked until his 80th Birthday and eventually settled in Newton Aycliffe near his son's family. He is still very active and enjoys socialising with former military colleagues.
John is extremely proud to receive the title of "Chevalier in the Ordre National de la Legion d'honneur".
Newton News is proud to record the presentation of this high French award and sends congratulations on behalf of all our readers.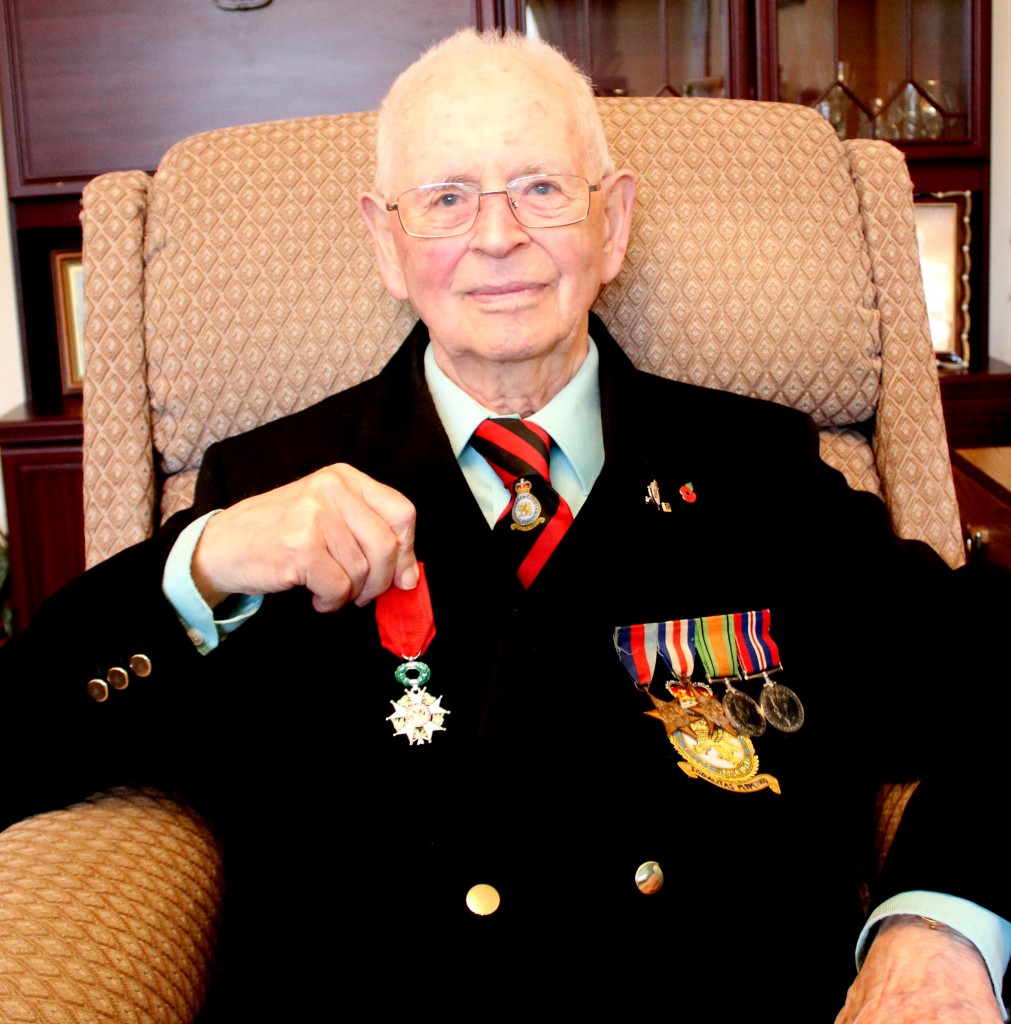 John proudly displays his French insignia soon to be added to his ribbon of medals