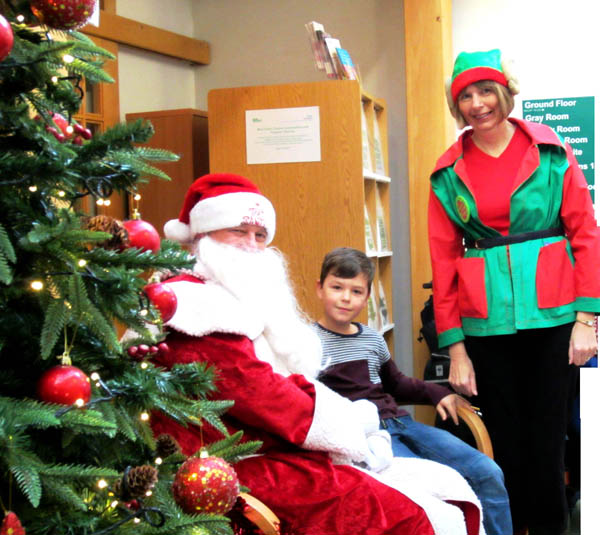 The Christmas Fair, held on 1 December at the Pioneering Care Centre in Newton Aycliffe, was a great success with over 300 people coming to look around the 25 craft stalls and plenty of children coming to visit Santa and his elves!
The feedback from visitors and from one stall holder in particular was that 'we had a really good day and thoroughly enjoyed the event'.
Reindeer dust was bought to let Santa know which houses to visit; lots of lucky people won tombola prizes and a big thank you to Sedgefield Hand bell Ringers who added to the festive atmosphere.
Thank you for the generosity of local businesses, Morrisons of North Road and Wilkinsons, Newton Aycliffe who kindly donated gifts.
The centre is a lovely place to visit at this time of year and the PCP has put up the 'Giving Tree', to raise funds for the Macmillan Cancer Information and Support Service based at the Pioneering Care Centre.
People are welcomed into Centre between now and the 24 December, when the Centre will close for Christmas, to place a personal message to loved ones on the tree in return for a small donation. Message tags are available from reception and anyone that places a message can take home their very own bauble.
The Pioneering Care Centre will be closed from Monday 24 December 2012 till Tuesday 1 January 2013. The Centre will open its door again on Wednesday 2 January from 8.30 am.
From everyone at the PCP, we wish you all a Merry Christmas and a Happy New Year.