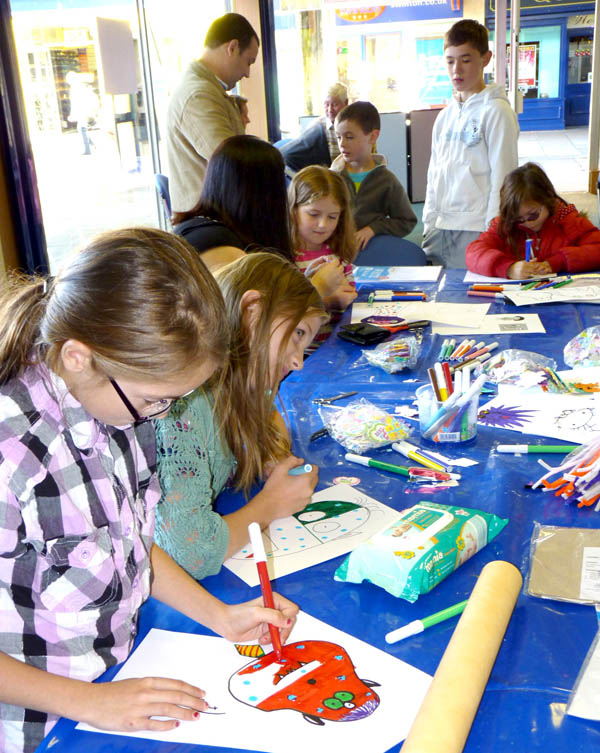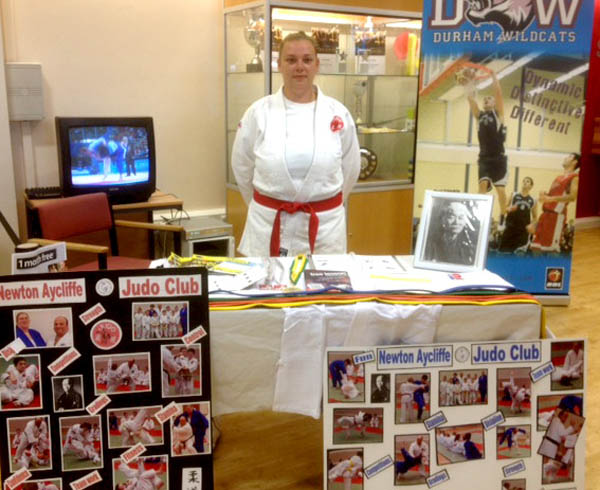 Families flocked to Aycliffe Town Centre recently to watch demo's, get information and have a go on the many activities on offer in Newton Aycliffe.  The free Family Fun Day took place at Newton Aycliffe Leisure Centre, Beveridge Way Arcade and Active Aycliffe Town Centre shop, 17 Beveridge Way on Saturday 22nd September.
Over 83 children and adults of all ages tried the activities in the Leisure Centre from Tri dives, to Basketball, Baseball, Fencing, Swimming, Football,  Gymnastics, Dance and much more all delivered by local clubs. The Pioneering Care Partnership provided information and delivered family arts and crafts to 112 people in the Active Aycliffe town centre shop and made fruit smoothies and healthy wraps for people to try.
Just added to the many sports club activities on offer in Aycliffe, a brand new junior football session is taking place every Monday from 4.30-5.30pm and this will be FREE for the month of October for ages 6-11yrs. All the club information is available in the Leisure Centre.
All this is brought to you by 'Active Aycliffe' which involves organisations such as Pioneering Care Partnership (PCP), Great Aycliffe and Middridge Partnership (GAMP), Durham County Council's Sport and Physical Activity Team, Woodham Academy and local sports' clubs who have got together to run events and raise the profile of what's going on in Aycliffe. Various activities are being planned under the 'Active Aycliffe' umbrella to enable local groups, clubs and organisations to showcase and promote their activities and encourage local children, young people and their families to join in and adopt healthier lifestyles.
For further information contact the Sport and Physical Activity Team, Newton Aycliffe Leisure Centre on 03000 262797 or PCP on 01325 321234, enquiries@pcp.uk.net