Children, staff and visitors at Woodham Burn enjoyed a very busy Friday morning last week as they held a dual event  both to raise money for the annual McMillan Coffee Morning appeal but also to celebrate the long reign of Queen Elizabeth 2nd.
The morning began with an open assembly led by Mrs Anderson's class to which parents and friends were invited followed by the school's biggest ever coffee morning during which over 200 cups of tea and coffee were served not to mention many delicious home baked cakes and biscuits.
An art competition was judged and prizes awarded for the best pictures of Her Majesty the Queen. Children then enjoyed a buffet lunch which was made extra special due to the wearing of crowns and tiaras!  The event raised a magnificent £373.82.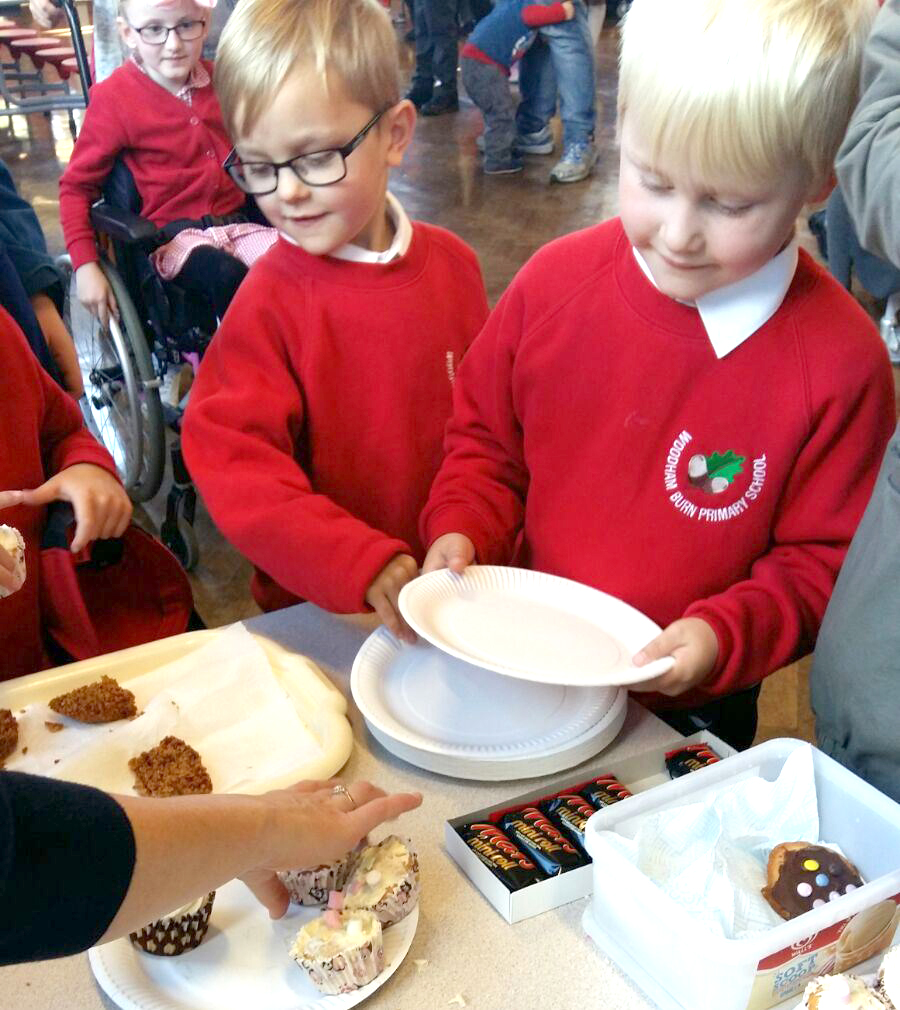 Katelyn, Leighton and Lewis enjoy a cake during the school's biggest coffee morning.