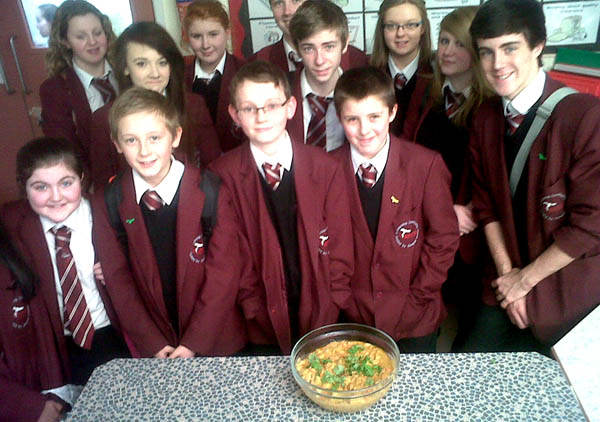 St John's School and Sixth Form College in Bishop Auckland took part in the Childrens' Food Trust Lets Get Cooking – Big Cookathon 2013.
The mixed group of 18 students from years 7-10 made lamb and vegetable samosas, Chicken Korma and Basmati rice.  The purpose of the event was to get everyone in the UK cooking, the same food on the same day and encouraging more young peole to cook and try new foods.
The event took place on Thursday 7th March and the students involved regularly attend the school's after school cooking club held every Monday as part of the extra curricular activities offered within Design Technology in the school.   It is a great opportunity for our students to learn new skills and expand their knowledge of foods from other cultures.