Last weekend the British Legion Club held a Charity Night for the family of the late Drummer Rigby murdered in the streets of North London by a fanatic. There was a fierce reaction to this crime country-wide and Neville Jones (J & C Coaches) who runs a Band in the town, suggested a function to aid the victim's family, offering his services free of charge as he had done last year for Armed Forces Week.
Entertainment Secretary Sue Land agreed and with acts she secured free of charge, the event was held and raised over £3100 which Captain Rowbotham from Drummer Rigby's Regiment accepted, promising every penny would go to the family. The Chairman Eddie Graham presnted the cheque thanking everyone for their support.
The club Concert Hall was packed for the occasion and money was raised from an Auction and Raffle. The Club itself donated £1000 and raffle prizes and donations were given from local businesses and members for which the committee extend sincere thanks. Raffle winners are listed in the club.
Thanks to the artistes JoJo, Sophie Richardson, Russel Bruce and the band Toxic, also to Julie Palmer, Hilary Wilson, Alison Burn, and Michelle Alderson who helped organise this very successful event.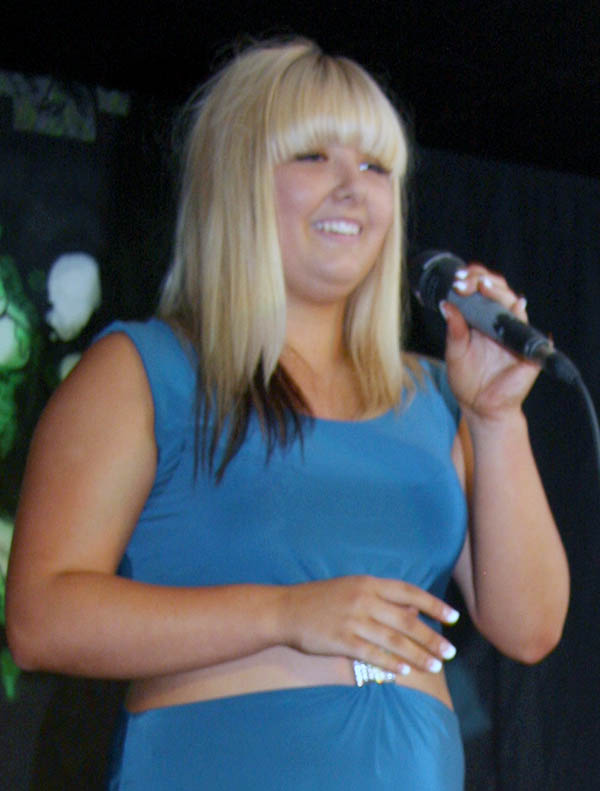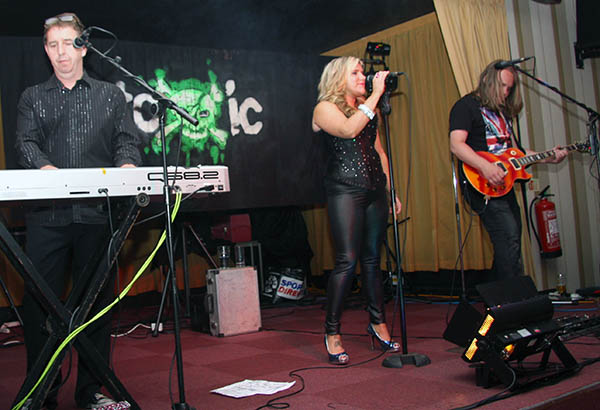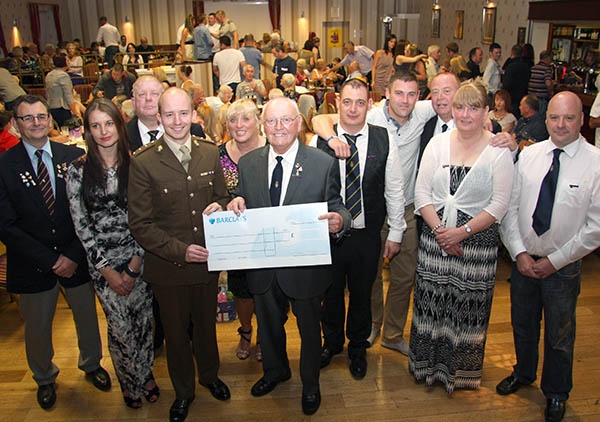 See more images of this great night on our website   www.newtonnews.co.uk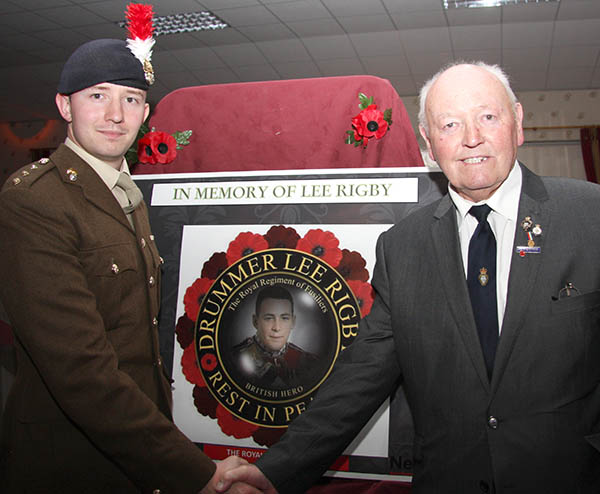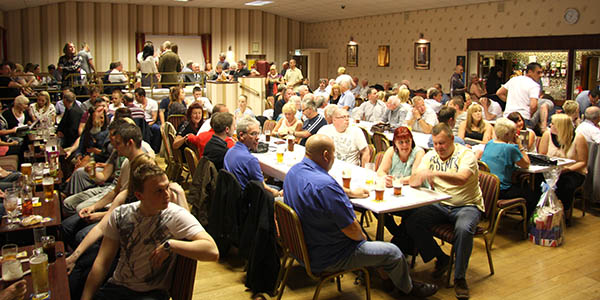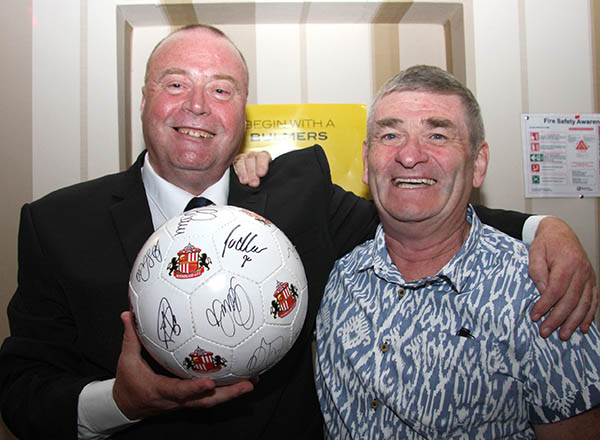 Friendly rivals for the Signed Sunderland FC football