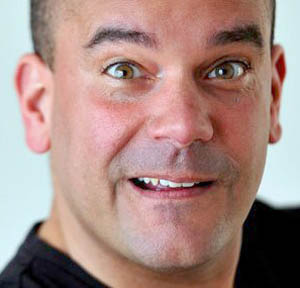 Les Gibson, comedy impressionist, often called 'The Man Of A Thousand Voices' is bringing his characters and his voice to entertain Newtonians.
Les has an unbelievable talent impersonating Beckham, Fabio Capello, Sir Alex Ferguson, Corrie's Kevin Webster and Roy & Hayley, through to a spectrum of TV favourites including Gordon Ramsey, Ant & Dec, Louis Walsh and Lord Sugar.
Les will be supported through the night by 2 local acts, solo artist 'MICKY RICH' and 5 piece band 'GRAPEVINE', which includes Dave MacDonald on drums and Ian Halford with his amazing vocals. Favourites performed by the band include Stereophonics, U2 and The Kings of Leon, to name but a few.
This event is on Saturday, 30th June at Newton Aycliffe's 'Big Club' at 7pm and is a tickets only event. Tickets available now at £10 and are being sold on a 'first come, first served' basis. Tickets will only be available on the door if there are any left unsold on the evening.
For tickets please contact either David Brassell (07870 777 779) or Jim Barr (07899 862 079).
This evening of entertainment is to help raise funds for Heighington Boys AFC so should you wish to help support a local football club please feel free to bring along friends and join in the fun!