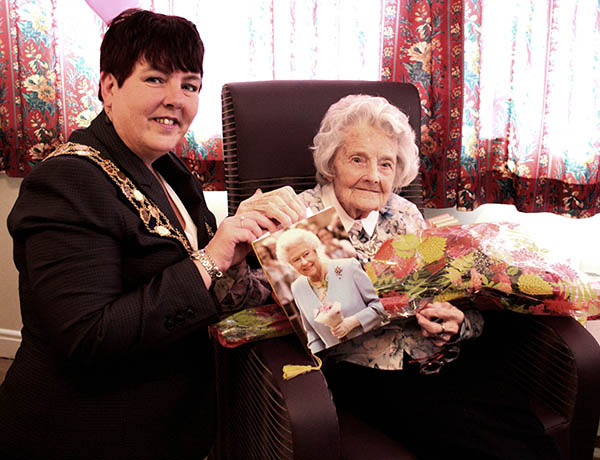 Town Mayor Wendy Hillary with Mary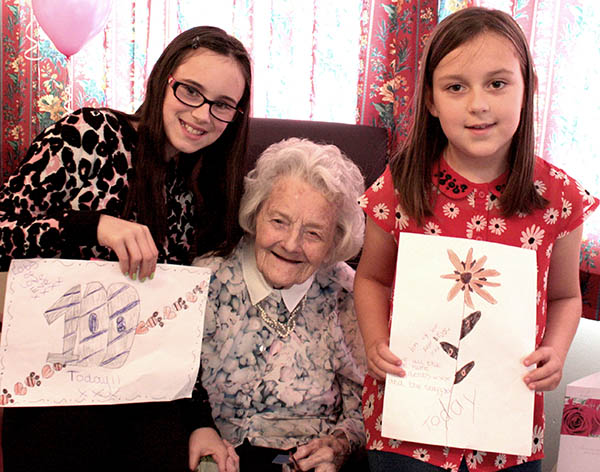 Defoe Court Nursing Home kindly hosted a wonderful birthday party for family and friends of Mary Walton a resident at the home, born 27th August 1914, to celebrate 100 happy years.
Mary, born in Shildon, often recalls the story of her father who fought in The Great War and died when she was only two, and so never knew him.  Her sister, Rhoda, used to fight Mary's corner in any conflict as they grew up, and Mary has developed an unquenchable spirit of her own in her lifetime!  She and Rhoda used to trudge from their home in Shildon in all weathers the north-east could throw at them to work in Doggart's Offices, Bishop Auckland.
For many years past retirement age Mary worked at The Cubby often returning home in the late afternoon to make the next batch of scones for the next day's customers.
Mary was always one to travel and lived in Gateshead, Canada and Australia before finally settling in Newton Aycliffe.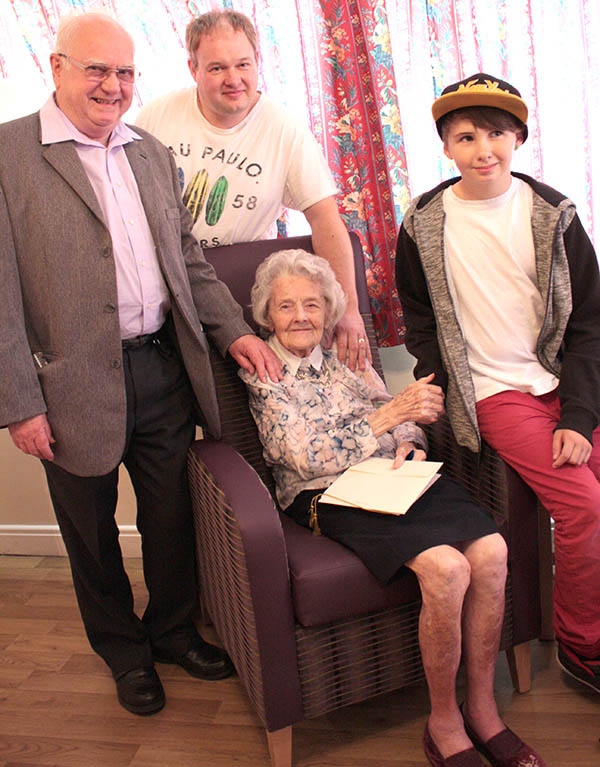 Mary's nephew, grand nephew and great grand nephew, George, James and Hamish Davison, travelled from Essex to join in the celebrations.