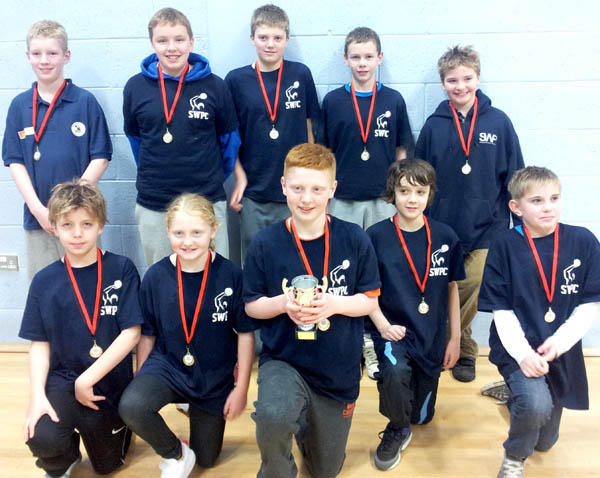 Sedgefield water polo club played in an invitation under 13 tournament at Maltby pool near Rotherham. They faced Morley from Leeds in the first game and over-whelmed them by 10-1. They next faced the home team Rotherham and ran out comfortable winners 8-4.
In their final group game they were much too strong for York winning 11-0 and in the semi final comfortably saw off Sheffield 8-2. They were up against Rotherham again in the final but Sedgefield completely dominated with their strong press defence and strong counter attacks to win 7-1.
Sedgefield showed once again they completely dominate North East junior polo with all the big city clubs struggling to close the gap.
Connor Keeble 12 was Sedgefield's leading scorer with 11 goals and Ben Stephenson 11 scoring 10 goals and named player of the tournament. Kris Egginton 12, Michael Cousins 12 contributed all over the pool. Hugh Masterson 12 was excellent in defence.
Sedgefield's younger players Michael Hampshire 10, Haydn Craggs 10, Poppy Stephenson 9 and Daniel Millington 9 showed great potential for the future. Young Richie Howe was very commanding in goal.
If anyone who likes swimming would like to give this fun and exciting game a try can get more details on 07818 554449