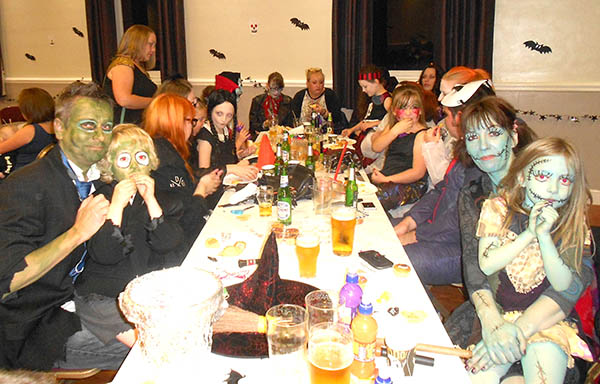 ACORN Residents Association held their second  annual family Halloween Spooktacular party on Saturday 26th October at Newton Aycliffe leisure centre.
The event was hailed as a great success by everyone who attended, great food was available and enjoyed by all.
Mums, dads, grannies and granddads got a chance to relax while kids were entertained with magic and music from Harry Potty. Traditional games such as pass the parcel and limbo dancing were played by excited children dressed in costumes ranging from skeletons, zombies and ghosts. Prizes and medals were awarded for the best fancy dress with such a high standard that it was hard to pick a winner.
Little ACORNS the junior section of the group helped organise the event from putting out leaflets to gathering raffle prizes and would like to thank the following retailers for supporting the event by donating goods and services: Occasions, Savers, Wilkinsons, Eastern Spice Indian takeaway, Boots, Creations Hairdressers and HomePlan.
A great thank you to all the ACORN volunteers for all of their hard work without which we couldn't run these events and also to the people of Newton Aycliffe for your support in all we do. Other events planned by ACORN in the near future include a pantomime visit.