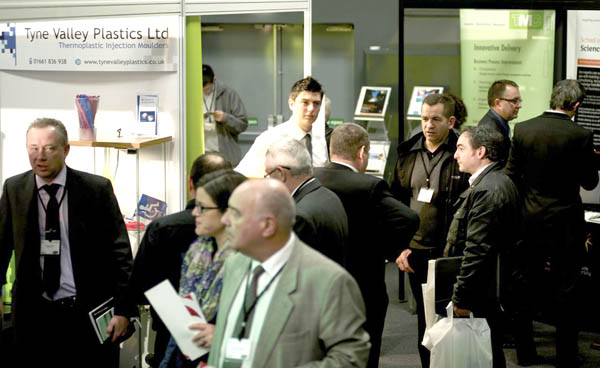 The head of a high-tech firm pioneering advanced 3D imaging is to bring his business expertise to the North East's biggest annual engineering and manufacturing exhibition at the Xcel Centre. Dr Arnab Basu, Chief Executive Officer of Kromek will talk about Durham and the North East's rich engineering heritage and why the new generation of innovative manufacturing businesses still rely on the high quality skills the region is famed for when he gives the opening address at the eagerly anticipated Oktoberfest 2012.
Under his directorship, the Sedgefield, company has become a world leader in colour imaging for x-rays, allowing groundbreaking advances in medical imaging, security screening, industrial inspection and space exploration.
Organisers of Oktoberfest – designed to showcase talent, open up new contacts, and initiate business – have hailed his participation and that of Hitachi Rail Europe and Merchant Place Developments (MPD). In July, Hitachi won a £4.5bn contract to build Britain's next generation of high-speed inter-city trains, which it will do from a new factory in Newton Aycliffe, Co Durham.
That factory will be developed by Newcastle-based MPD, founded in 2006 to complement its established sister company Merchant Place Corporate Finance. It offers a complete funding and development solution to industrial, warehouse, office and retail projects throughout the UK.
Both companies took part in last year's Oktoberfest and this year will have stands in the auditorium as well as providing a much anticipated update on the project in an afternoon speaker slot.
John Lyle, of Oktoberfest 2012  said: "Dr Basu works in a highly innovative and advanced field and has a wealth of experience that he will share with participants. "It is tremendous that Hitachi and MPD are taking part.and important we continue to attract companies of their standing."
More than 100 companies are expected to attend the fifth annual Oktoberfest, including Nissan who are sponsoring the event.
Other guest speakers include Phil Handley, Managing Director of Caterpillar who will participate in an 'in conversation with…' interview with David Baxter, of South Tyneside Business Network, as well as Councillor Neil Foster, Portfolio Holder for Economic Regeneration, Durham County Council.
A highlight of the event is the ground-breaking 'meet the buyer' programme which gives exhibiting firms one-on-one introductions to buyers where they can broker new relationships and trade opportunities with some of the biggest names in the defence, automotive, consumer electronics, lighting and power industries.
Feedback from previous years has shown it to be a significant draw to companies aiming to exhibit, and has created many business openings.
Oktoberfest 2012 is on Thursday, 18thy October, at the XCEL Centre. More information at www.durhamoktoberfest.org.uk.